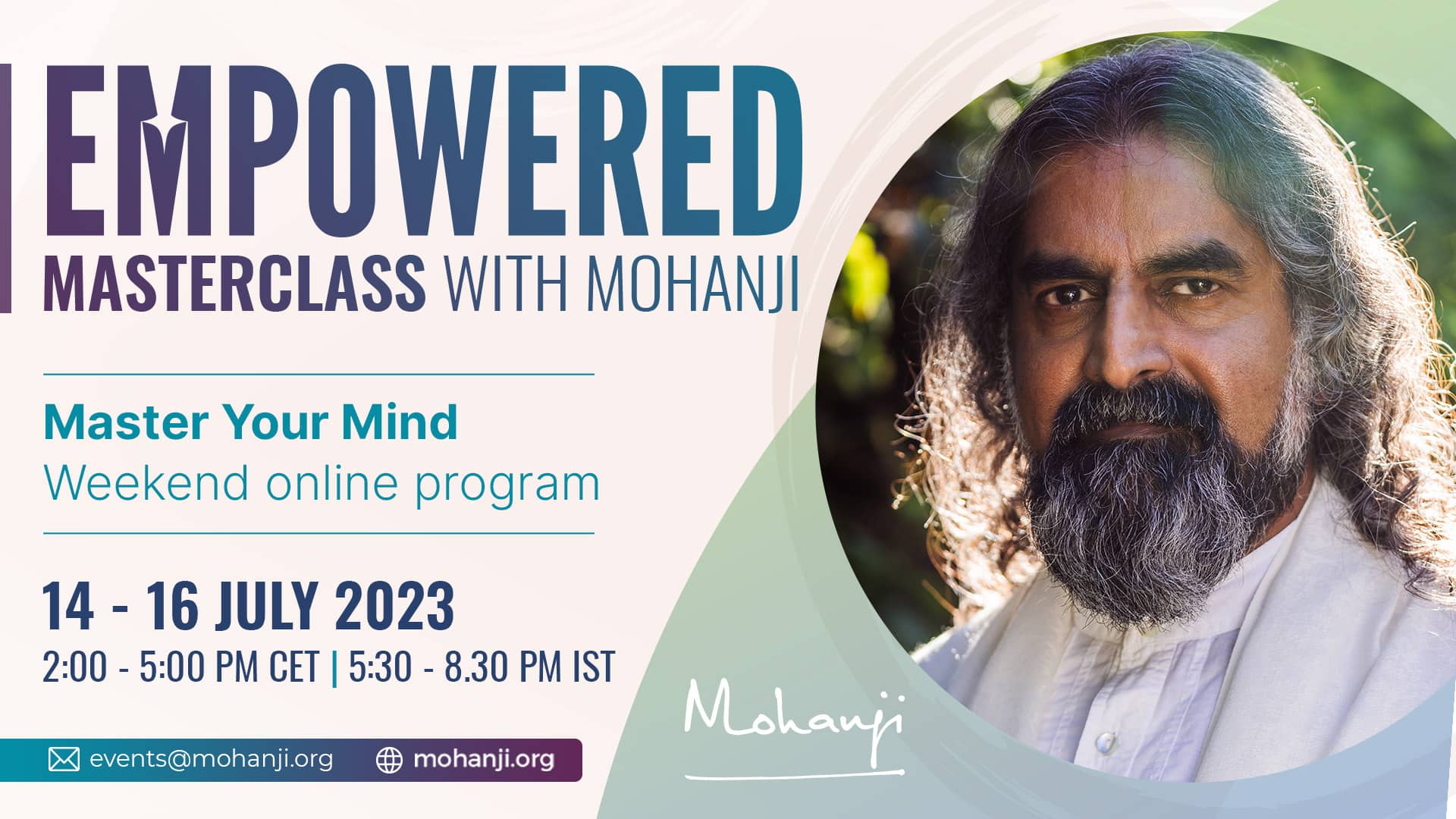 Empowered Masterclass With Mohanji
A masterclass with the master towards empowerment and transformation! Through this focussed weekend session, Mohanji will give a bird's eye view of the upcoming Empowered series. This will be followed by 4 weeks of previous Empowered 1 to Empowered 4 series. The aim is to enable people to attend the Empowered 5.0 with Mohanji in Serbia from August 16th to 27th.
Note: A minimum amount of EUR 99 has been set for this online workshop.