Freedom Meditation: For Children
Blossom into a vibrant young adult
Freedom Meditation is a 10-minute guided meditation provides a therapeutic solace for children, including those struggling to cope with anxiety, autism, ADD, ADHD, OCD and so on.
This guided mindfulness meditation empowers children to blossom into vibrant young adults, exuding faith and confidence.
The practice begins with using the breath to connect Mother Earth to the sky, which brings the child to a state of feeling light and free.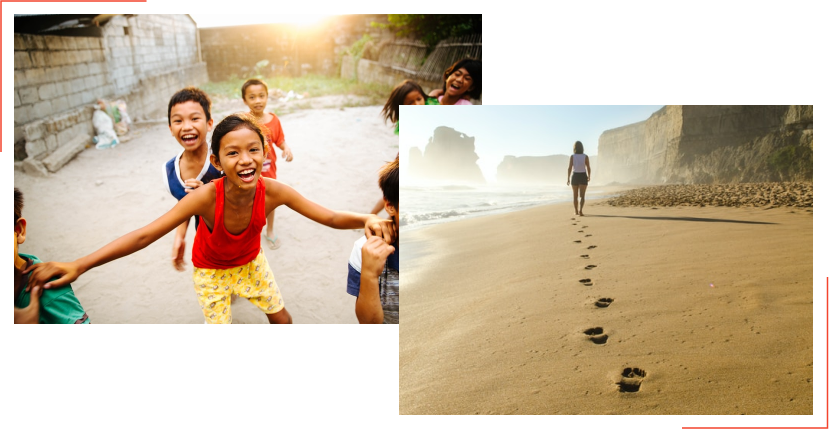 This state provides an overwhelming sense of freedom and total relaxation. They no longer feel trapped in their fears and soar high, feeling secure and confident.
The child feels empowered with the knowledge that they are safe and secure. With daily practice, the child learns to manage fears and builds faith and confidence to handle any situation easily.
It is also a wonderful meditation experience for busy adults who wish to have a shorter meditation experience and sense of feeling free. The state of freedom and lightness felt in the meditation helps relax quickly

Enables and accelerates development of faith and trust in one self and others

Boosting self-confidence and improving the performance

Free yourself from trauma, fears and emotional pain
Mohanji Foundation wishes to thank
Benjy Wertheimer
and
David Michael
for their gracious permission to use music from their Album Within for the background music of this meditation.
Blossoms of Love- This is a 30-minute guided meditation helps us develop unconditional love that culminates in a feeling of containing the entire universe within us.
Krishna, in his most compassionate form, is Shree Jagannatha. Mohanji has dedicated this meditation to Shree Jagannatha for all the devotees of Krishna.

Power of Purity Meditation is Mohanji's signature guided gratitude meditation- the very first meditation that he received from the higher realms of consciousness and shared with humanity in 2007. It has a powerful effect of cleansing and opening the heart.