Most Influential Vegan (2021)
Mohanji was awarded the title, Most Influential Vegan at the 2021 Vegan Food awards hosted by PETA India, a non profit that works for the welfare of animals and animal rights.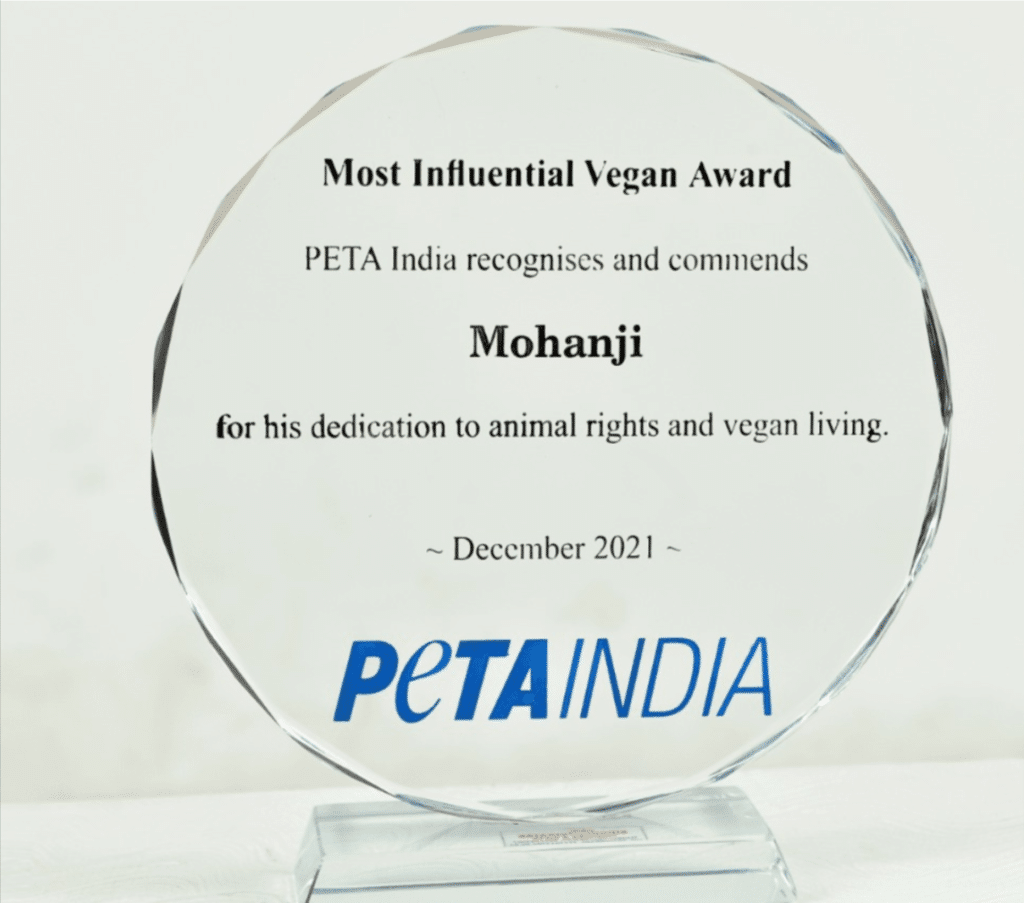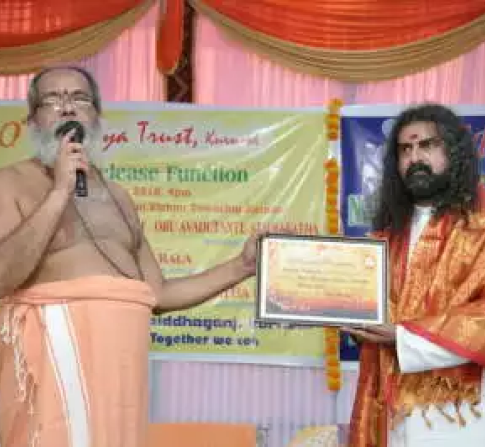 Avadoota Nadananda confers "Brahmarishi" Title
On the auspicious day of Vijayadashami (Oct, 2016), an elaborate ceremony was held in Kurnool to mark the occasion of conferment of the title of "Brahmarishi" to Mohanji by Avadhoota Nadananda (Guruji). The function was planned and executed by Guruji with extraordinary precision. The highlight of the function was the conferment of the title "Brahmarishi" to Mohanji. As Guruji explained, He was taking this step on direct guidance from the Guru Mandala.
Sivananda World Peace Award (Nov-2018)
Mohanji was awarded "Shivananda world peace award" by Prince Ishwar, President of the Sivananda World Peace Foundation in recognition for his ceaseless work and continued commitment to the upliftment and care for all species sharing life on Earth, and for his boundless energy, drive and contributions to foster unity and peaceful societies in all countries and across all cultures and creeds.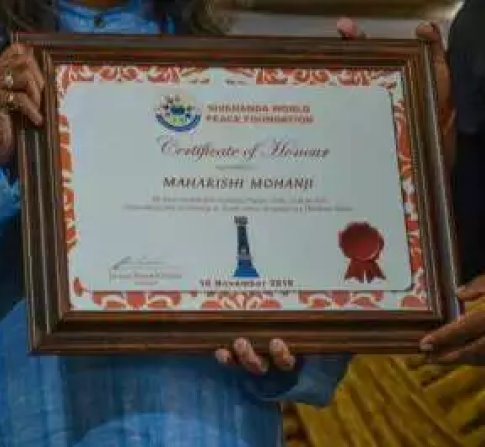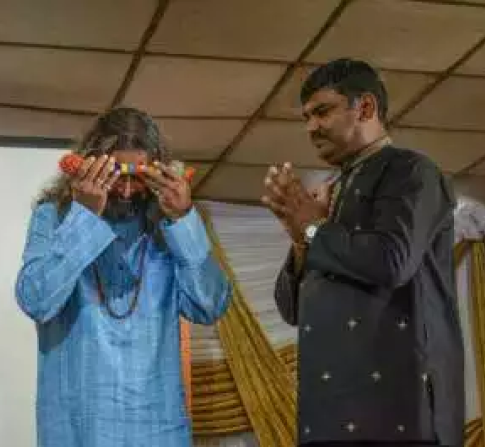 Zulu Peace Warrior Stick (Nov-2018)
During His visit to South Africa in 2018, Mohanji was awarded with "Zulu peace Warrior Stick" by His Majesty King Goodwill Zwelithini – descendent of Zulu King Shaka. The stick is a symbolic representation of "strength and power". The Warrior Sticks are as per ancient Zulu custom presented to the Knights of the Zulu Kingdom – entrusted to maintaining peace in the land.
Honorary Life-Membership at East Coast Motorcycle Club (Nov-2018)
East Coast Motorcycle Club conferred an Honorary Life Membership upon Mohanji. This was conferred for his valuable contribution to the humanity and tireless work in spreading peace and positivity around the planet.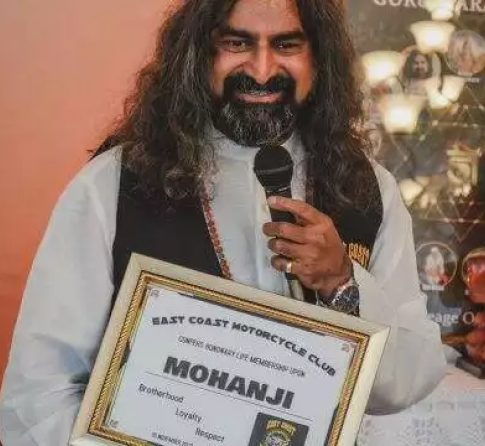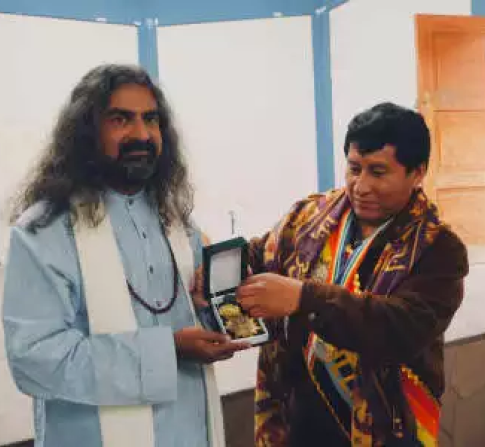 Seal of Municipal District of Huarocondo (Apr-2018)
Mohanji was awarded the Seal of Municipal District of Huarocondo in Peru, for his selfless and consistent humanitarian missions around the world.