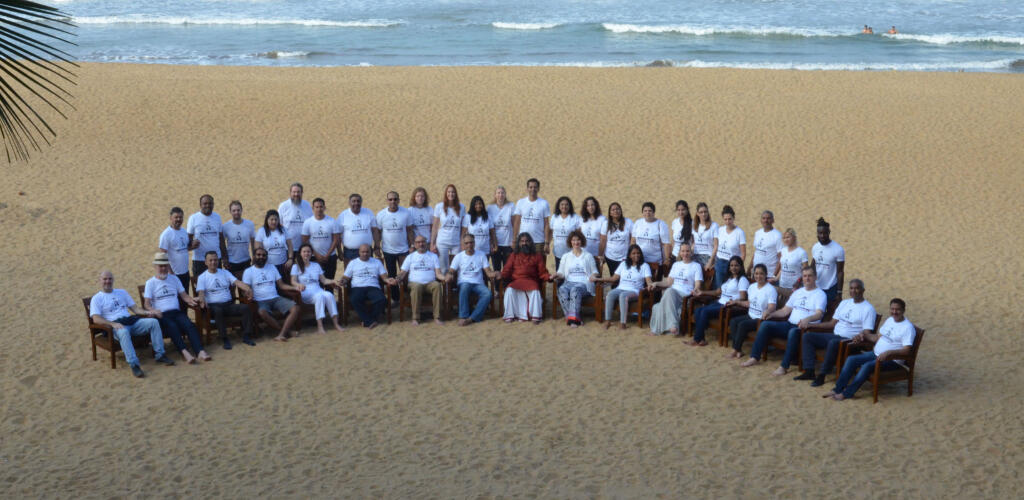 What started as a spontaneous coming together of those who were deeply touched by their personal experiences with Mohanji, has grown organically under Mohanji's guidance and vision into a global community. The vision of the organisation is to take people to a liberated existence, free from the bindings of the mind through awareness, self-acceptance and nurturing the universal values of truth, purity, compassion, non-violence and unconditional love. With the goal of creating a better world for the future, all our activities are united by a simple motto – Adding Value to the world. Today, Mohanji Foundations are formally registered in 15 countries across five continents, while activities are conducted in over 80 countries around the world. Mohanji International Foundation is headquartered in Switzerland, under the direct supervision of the Swiss federal government.
Mohanji Foundation has set up centers in various cities around the world to conduct meditations and transformative programs on a regular basis, bringing together like-minded people and working towards making a positive difference in their lives, and in turn in their communities.
From schools, colleges, corporates to hospitals and prisons, millions of people have benefited from the deeply impactful techniques and practices given by Mohanji, which are conducted by trained acharyas and volunteers. The vision, as inspired by Mohanji, is to build a global brand dedicated to food seva. The motto of this brand is "food beyond species", a recognition of the values of our Tradition that all species are alike. We also recognise that hunger is a universal emotion and serving to appease this via annadaan (food seva) is mahadaan (supreme seva). Act4Hunger is a neutral, umbrella platform under which various organisations would perform the actual food seva. Hence, this would unite the food seva activities of Mohanji Foundation, ACT Foundation and Ammucare. More partner organisations such as World Consciousness Alliance and other institutions whose values are aligned with ours can join this platform as well.
ACT Foundation is a global charity community which operates in a growing number of countries across Africa, Asia and Europe. Originally formed in India as Ammucare Charitable Trust in 2003, ACT Foundation has gone global in 2012 starting with South Africa.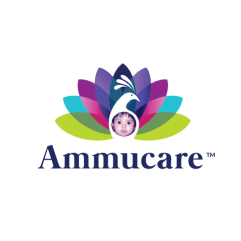 AMMUCARE CHARITABLE TRUST
Founded in 2003 by Mohanji in the honour of his daughter, Ammucare Charitable Trust (ACT) is a platform for selfless service beyond all man-made barriers of religion, caste, race, class, gender.
Early Birds Club inspires and creates a whole new generation of stable and purposeful PEOPLE who can make great contributions to this world by using a "proven" scientific method.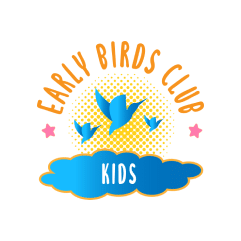 Early Birds Club Kids cherishes and nurtures children. We encourage kids to be happy and love life and all its species by gently guiding them towards achieving their highest potential by setting a positive example in the world. We introduce a life of daily discipline which can carry into youth and adulthood.
EBC Teens Club Teens are a group of individuals transcending from a childhood to becoming a young adult. There is a leader in each and every one, Early Birds Club's objective is to help them channelise their energy to recognise and maximise their potential. Teens manage the club themselves.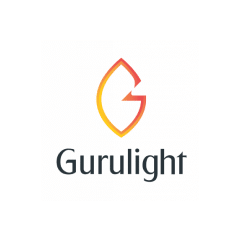 GuruLight brings quality publications, products and programs to your doorstep. Central to its mission is the promotion of ethical value based products and services which contribute in a positive manner to the life of environment and society at large. They strive to bring in quality books and literature to inspire and educate people in moral and spiritual values through biographies and philosophical works of various authors, spiritual masters and noted public figures.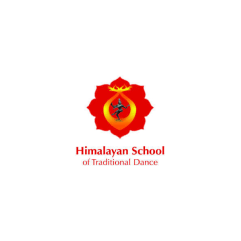 HIMALAYAN SCHOOL OF TRADITIONAL DANCE
Himalayan School of Traditional Dance is a global initiative inspired by Brahmarishi Mohanji to make the traditional dance forms of Bharath available and accessible to one and all in its pure form. Himalayan school represents a grand tradition of Masters who have been all along guiding humanity towards liberated existence. It provides a platform to connect to oneself through dance, experience the joy of dancing, appreciate the nuances and aesthetics of the classical dance and progress towards inner transformation.
HIMALAYAN SCHOOL OF TRADITIONAL YOGA
The Himalayan School of Traditional Yoga (HSTY) is dedicated to propagating traditional yoga, i.e. the essence of yoga as per the original teachings codified in the scriptures by Maharishi Patanjali. HSTY's mission is to promote a culture of yoga and make it accessible to all of mankind, beyond boundaries of country, religion, gender, class and wealth.
HIMALAYAN SCHOOL OF TRADITIONAL LANGUAGES
Himalayan School of Traditional Languages is a global initiative inspired by Brahmarishi Mohanji, to spread the light of Sanskrit to reach every corner of the world and thus making the human mind peaceful and aligned. HSTL is a new wing of Himalayan School aimed at introducing the world to the ancient science that was written in Sanskrit and yet not all revealed to the whole world.
HEALERS WITHOUT BOUNDARIES
Healers without Boundaries was founded with a vision to provide specialised medical care free of cost to people who can't afford it or access it. This could be across all kinds of medical specializations, all ages and for both mind and body – physiology, psychology/psychiatry, adult/pediatrics. As a first step, medical consultations are offered to anyone needing a primary or preferably a secondary opinion on significant/serious medical conditions.
Mohanji Youth Club (MYC) is conceived out of Mohanji's vision to create a group of highly motivated young individuals who would be living examples of unconditional love and selfless service. Under the guidance of the Master, MYC has taken birth.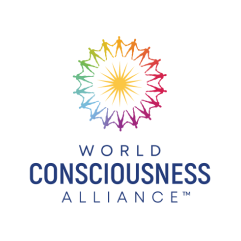 WORLD CONSCIOUSNESS ALLIANCE
The World Consciousness Alliance (WCA) is a global union of people coming together from all walks of life, religions, and cultures working through the medium of the performing and visual arts to raise the frequency of our existence on this planet bringing about positive transformation by promoting positivity, respect, harmony, compassion, love, and responsible living. WCA's mission is inspired and powered by internationally renowned humanitarian and philanthropist Mohanji and his fundamental principles and teachings of how acting and operating with kindness, compassion, and responsibility towards one another and towards all living beings around us is critical to our growth as a species, and overall well being of our planet.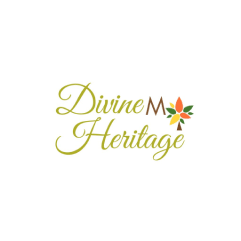 Divine M Heritage brings quality unique products to your doorstep. DMH objective is to present niche and premium quality products truly inspired by our beloved Mohanji's teaching and with the mission of spreading the teachings in collaboration with unique products to worldwide. Our products are designed with great intricacy and important aspect like Ahimsa, Compassion, Seva (supporting the underprivileged). The most important ingredient of the venture and the pillar strength is Guru's Grace and we strongly believes that each unique product will surely play a pivotal role into individual's spiritual journey.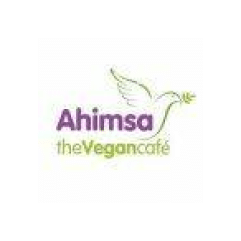 Inspired by Mohanji, Ahimsa Vegan Café's goal is to provide delicious freshly made vegan food. In addition to showcasing how versatile, wholesome, nutritious, and delicious vegan food is, Ahimsa Vegan Café aims at reducing, and eventually eliminate, animal suffering. With a firm belief that our beautiful planet is a shared space for all living beings to enjoy a happy and harmonious life and will thrive if we live together with love, respect for each other and compassion, Ahimsa Vegan Café stands true to Mohanji's words "Ahimsa is my Religion".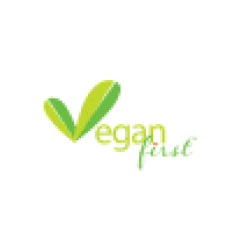 Veganism is a lifestyle. It's more than just a diet. From the toothpaste you use, to the clothes you wear, why even the car you buy, and so much more, there are aspects of veganism that are involved in each of these. Vegan First wishes to gather this information together, package it beautifully and have it delivered to you. The concept of Vegan First as a brand was inspired by the teachings of Brahmarishi Mohanji. He has touched a million lives across the globe and has been the driving force behind this vegan venture. He set us on the path to a cruelty-free, compassionate and happy lifestyle. We're happy to take the baton forward and spread his message to more people.
The objective of The Ahimsa Space is to address Non-Violence in all three aspects of an individual i.e. the body, the mind and the soul. Non- violence in body is addressed through the food we consume to energize and sustain it. The mind and the soul is balanced through wellness programs, yoga and healing workshops and through cruelty free products we use in our daily life. The aim is to take this vision forward by creating Integrated spaces which include a Vegan Café, a Studio to conduct Yoga, Meditations and other wellness programs and a Store where cruelty free options are provided without harming any species and the environment, we live in.