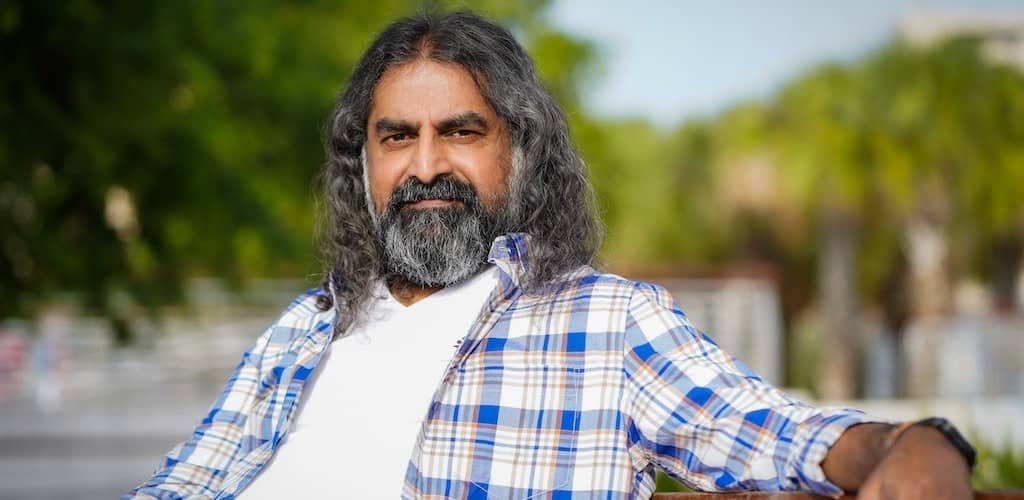 Mohanji is a philanthropist and a humanitarian. He is the founder of Ammucare, ACT Foundation, Mohanji Foundation, Himalayan School of Traditional Yoga, Dance, Language Martial Arts and World Consciousness Alliance. He has dedicated his life towards serving the world. He is a lover of humanity believing humanity to be the best religion for humans. Humanity beyond all man-made barriers such as caste, colour, creed, nationality and culture. His love extends to all the beings on earth and he walks the path of ahimsa (non-violence) in thought, word and action. He is driven by the conviction that we should all leave the earth a better place after having lived on it.
A non -conformist by nature, Mohanji avoids putting himself into frames and sees himself as a friend of the world – be it aiding the poor and helpless, empowering those in emotional or mental torment, guiding those seeking personal and spiritual development, caring for birds and animals or caring for the environment at large.
Mohanji's nature radiates that of a loving mother, a best friend, a devoted family man, a lucid philosopher and a loving guide, offering his help and assistance unconditionally. Little wonder that each person connects with him differently, in their own unique manner. Liberation is the cornerstone of Mohanji's teachings where he points us at where to look but not what to see. He places great emphasis on liberation from the bindings, concepts and habits of life. He himself practically demonstrates this by leading a life free from the bindings and conditioning of the mind – totally natural, with total acceptance of life as it comes without resistance, irrespective of people, time, space, situations or concepts.
"True mastery is the mastery of one's own mind." says Mohanji, who maintains that spirituality is expressed in the awareness with which we live and experience our daily lives. He advocates the path of Pathlessness where the spontaneity and flow is all there is; being totally yourself!
He believes in romancing life, approaching every situation in life with wonder and curiosity of a new-born child without preconceptions or judgments.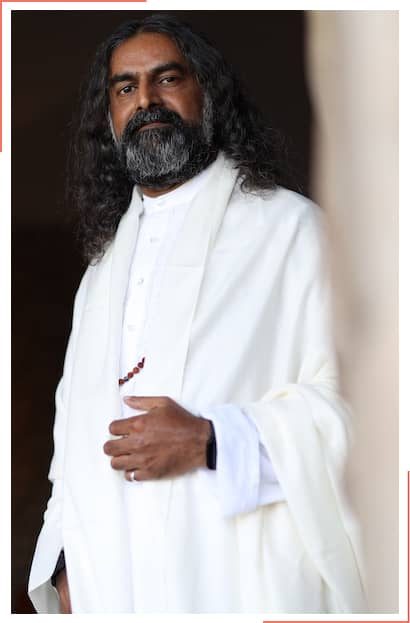 Key Pillars of Mohanji's philosophy
He emphasizes purity, faith, unconditional love and selfless service towards fellow beings of all species, as the foundation and pillars of a balanced human existence. He considers the prayer of gratitude as the highest prayer that increases inner richness and attracts both grace and abundance.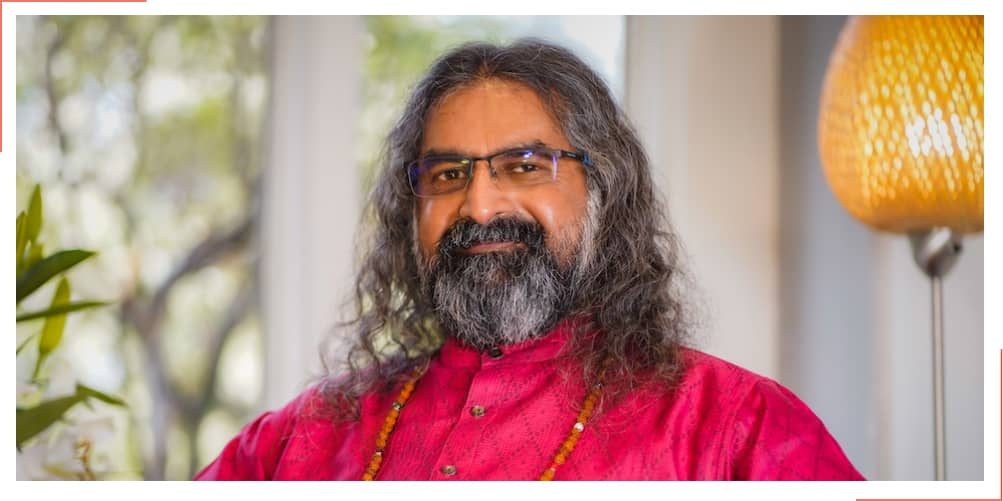 His morning prayer is, "Thank you for letting me serve one more day in the world" which is followed by a question to himself, "What more can I do for the world today?" He encourages everyone to do likewise and constantly assess the worth of their existence on earth by the value they have added to the world, within their capacity and scope of influence.
Spirituality is a lifestyle
Being a family man and a former corporate professional, Mohanji believes that spirituality is a part of every aspect of one's life, proving it with the example of his own life.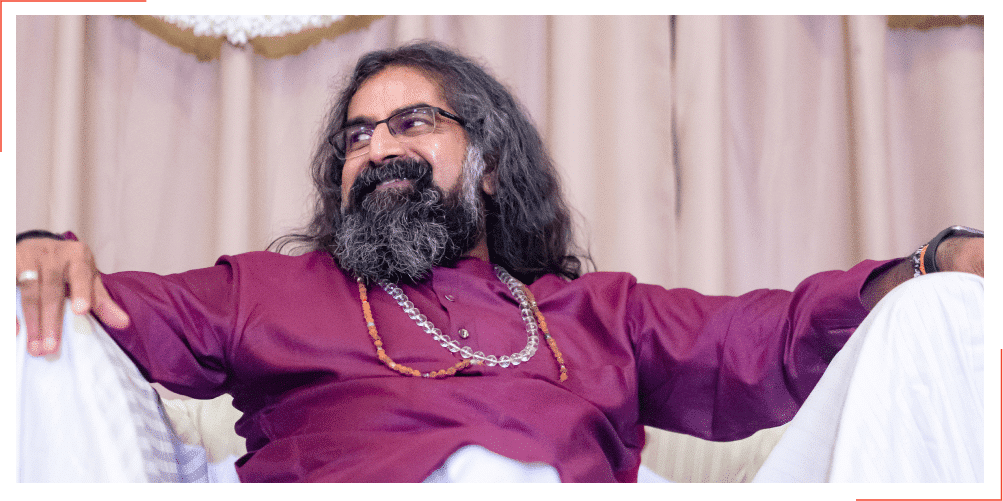 He plays all the roles in his life as best as he can – a dutiful son, a loving husband, a doting father, a supportive friend, an encouraging guide and a steadfast citizen. In every aspect, Mohanji performs his role to perfection.
Even though his public life started in 2012, it was an arduous journey to reach from there to his current level of global recognition. He was never afraid to walk alone despite the many hurdles, objections, betrayals and falls on that journey. Coming from relative anonymity, he raised himself to global recognition through his service, love and firm conviction in humanity.
He believes that his presence on earth is due to the grace and support of the powerful tradition of liberation and the various masters who lived in eternal freedom according to that tradition. Mohanji has created a number of platforms to allow those who choose to associate with him to add value to society through consistent acts of kindness and compassion. He leads by example and is constantly busy in helping and serving others, making himself available to champion causes that develop and improve society. He has founded various charities and organisations such as Ammucare, ACT Foundation, Mohanji Foundation, Himalayan School of Traditional Yoga, World Consciousness Alliance and Early Birds Club to name a few.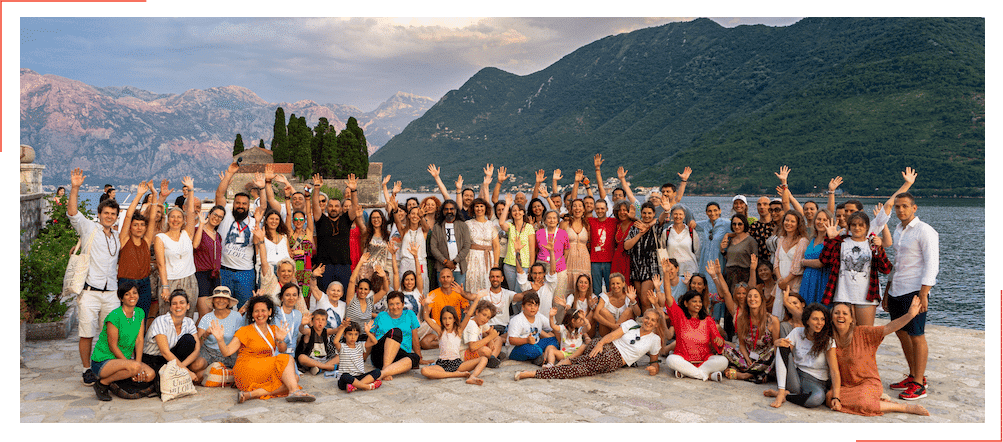 Today, there are around 15 countries where some or all of these institutions are formally registered while followers are present in over 80 countries. They collectively work to further his mission of helping people reach their highest potential and thereby making this place a better world. As an expression of gratitude to the world, Mohanji has made his practices and techniques available for free to the worldwide community.
In line with his path of ahimsa (non-violence), Mohanji firmly believes that practical initiatives are required to provide cruelty free alternatives to help people make conscious choices to avoid causing pain and suffering to nature and its beings. Towards that end, he has inspired Ahimsa Vegan (a vegan chain of restaurants), Vegan First (India's first portal for vegans, that hosted the international Vegan Conference in New Delhi in 2019) and Ahimsa Wear (a label for vegan and cruelty free apparel) amongst other initiatives to create a cruelty free world. In recognition of his selfless service to the world, he has been widely feted and awarded by various organisations from around the world.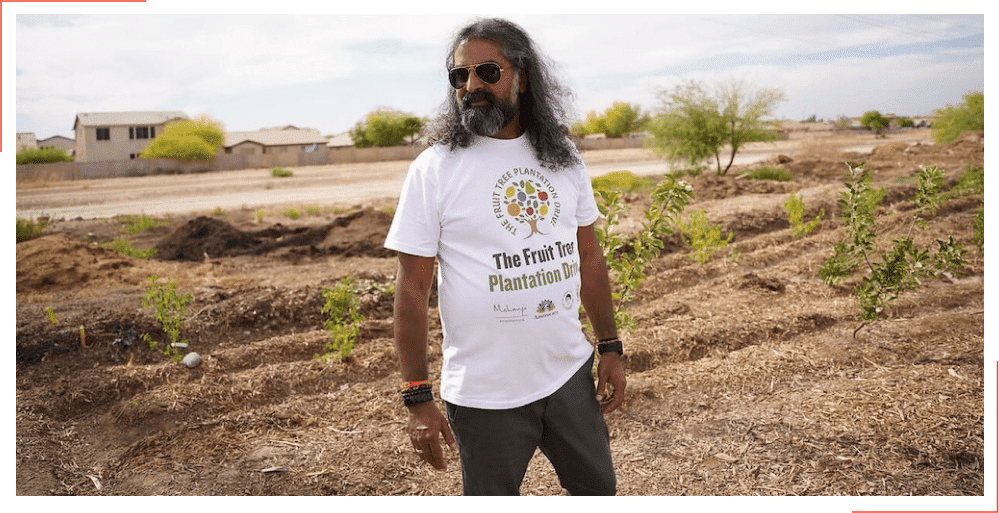 Amidst all the adulation, Mohanji always considers himself a mere projection of the powerful tradition of liberation, sent to reiterate the same essential truths that Masters have been propounding since ages. He makes the esoteric and arcane wisdom of the ancients available to a contemporary audience without diluting their import or depth. His teachings are simple, practical and universal, cutting across religions and nationalities.
He speaks from the heart and is an original. He envisions a bright world that vibrates with positivity and compassion. To this end, he marches on boldly launching and building new platforms tirelessly.
Mohanji has dedicated his life to selfless service for the world. This is well recognized by all that know him and his activities and this recognition has bestowed a number of awards and titles that reflect his achievements for peace and the betterment for all beings of the world.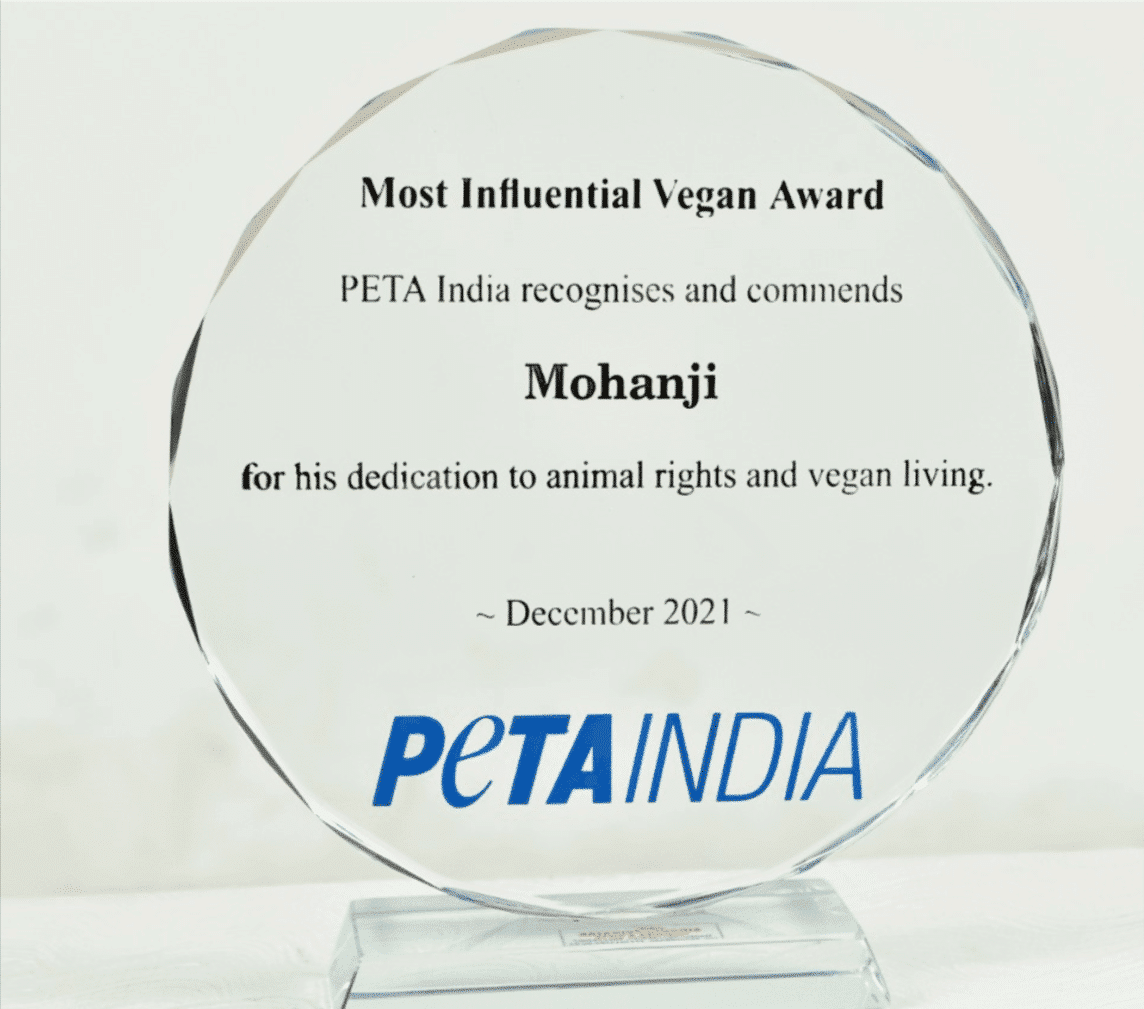 Most Influential Vegan (2021)
Mohanji was awarded the title, Most Influential Vegan at the 2021 Vegan Food awards hosted by PETA India, a non profit that works for the welfare of animals and animal rights.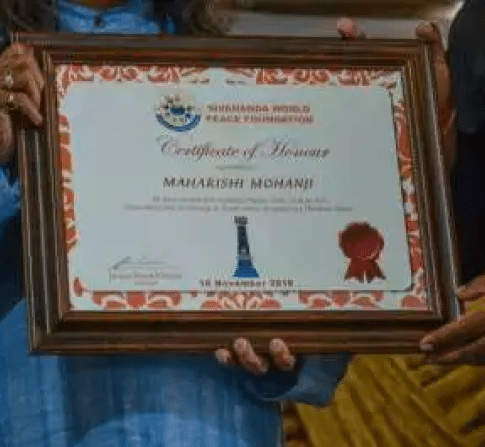 Sivananda World Peace Award (Nov-2018)
Mohanji was awarded "Shivananda world peace award" by Prince Ishwar, President of the Sivananda World Peace Foundation in recognition for his ceaseless work and continued commitment to the upliftment and care for all species sharing life on Earth, and for his boundless energy, drive and contributions to foster unity and peaceful societies in all countries and across all cultures and creeds.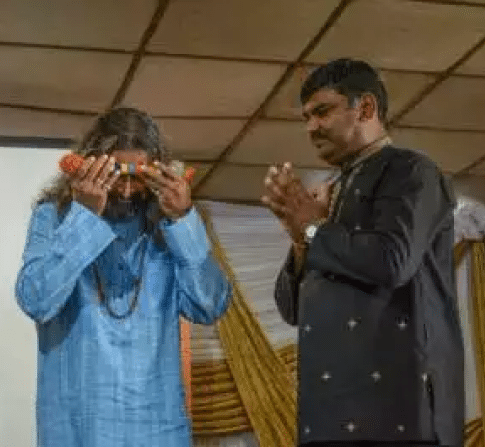 Zulu Peace Warrior Stick (Nov-2018)
During His visit to South Africa in 2018, Mohanji was awarded with "Zulu peace Warrior Stick" by His Majesty King Goodwill Zwelithini – descendent of Zulu King Shaka. The stick is a symbolic representation of "strength and power". The Warrior Sticks are as per ancient Zulu custom presented to the Knights of the Zulu Kingdom – entrusted to maintaining peace in the land.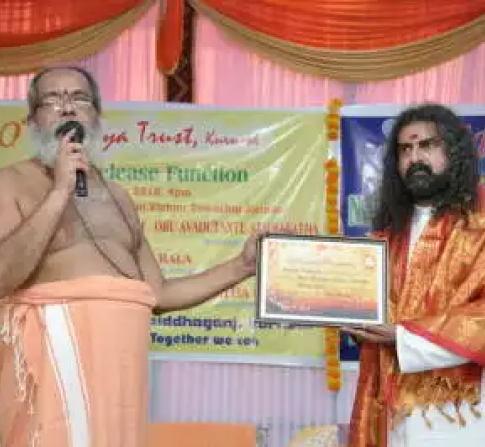 Avadoota Nadananda confers "Brahmarishi" Title (Oct-2016)
On the auspicious day of Vijayadashami (Oct, 2016), an elaborate ceremony was held in Kurnool to mark the occasion of conferment of the title of "Brahmarishi" to Mohanji by Avadhoota Nadananda (Guruji). The function was planned and executed by Guruji with extraordinary precision. The highlight of the function was the conferment of the title "Brahmarishi" to Mohanji. As Guruji explained, He was taking this step on direct guidance from the Guru Mandala.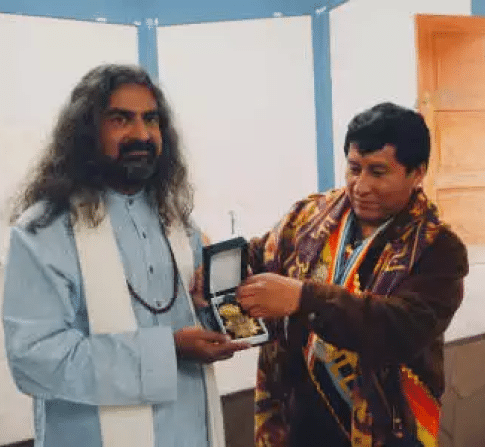 Seal of Municipal District of Huarocondo (Apr-2018)
Mohanji was awarded the Seal of Municipal District of Huarocondo in Peru, for his selfless and consistent humanitarian missions around the world.
Honorary Life-Membership at East Coast Motorcycle Club (Nov-2018)
East Coast Motorcycle Club conferred an Honorary Life Membership upon Mohanji. This was conferred for his valuable contribution to the humanity and tireless work in spreading peace and positivity around the planet. All
Founded By Mohanji
Inspired By Mohanji
Supported By Mohanji