A space where you can experience a deep sense of connection with your SELF, nature and divine consciousness.
Welcome to MOHANJI SPACES
Mohanji Centre of Benevolence
With Mohanji's eternal grace, blessings and guidance, Mohanji Centre of Benevolence in Australia went live on the auspicious day of 2.2.22 Located by the Frankland river, 2 km away from the ocean in Walpole, Western Australia, the 54 acre property of Mohanji Centre of Benevolence Australia offers a unique and positive kind of experience to every visitor that will help them align and adhere to their ultimate purpose, liberation through: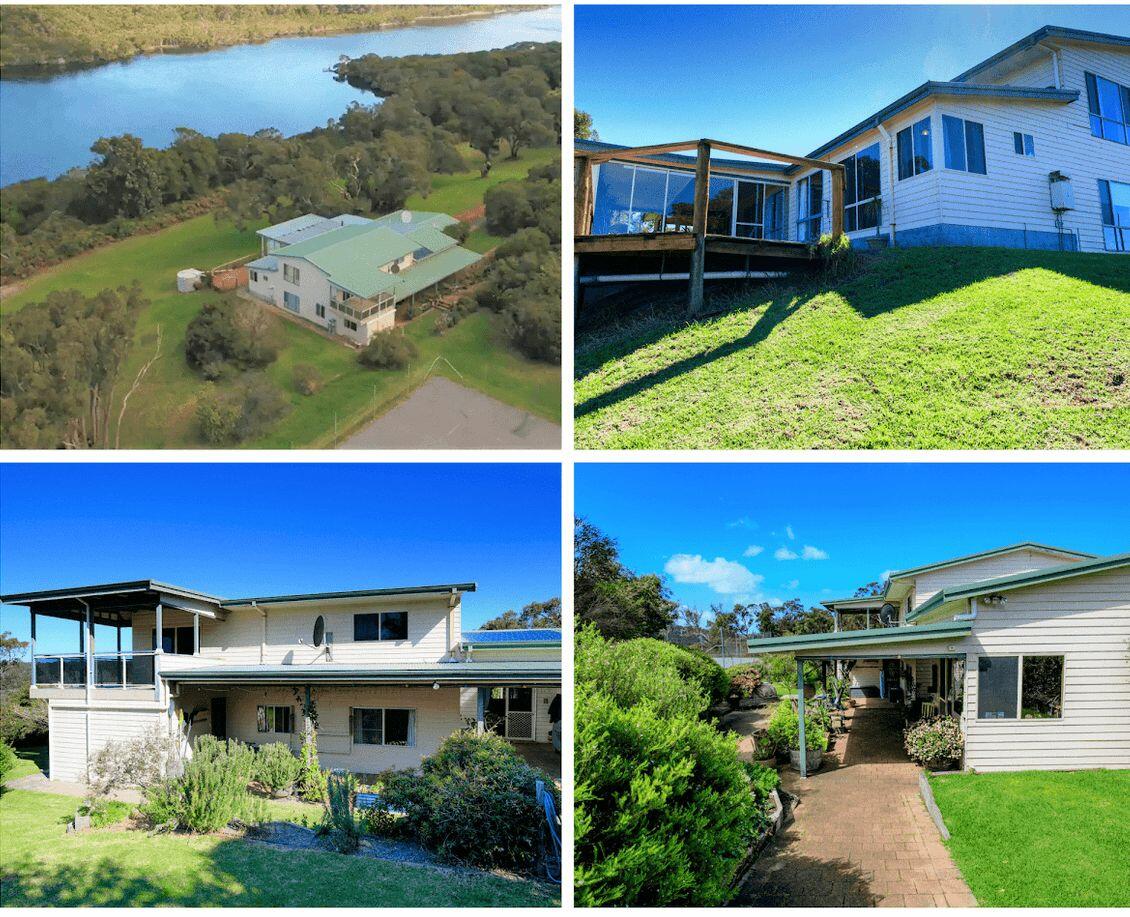 Vrindavan Guruvayurappan Temple
Mohanji Bharat has embarked on a momentous project to bring back Guruvayurappan (Krishna) to his 'janmabhoomi' (birth land). The vision is to recreate the Guruvayurappan temple (originally situated in Kerala, Bharat ) in Vrindavan, Uttar Pradesh, Bharat – the land of Bhagawan Shri Krishna.
This temple complex would be a space that will provide rejuvenation and alignment to all visitors in an environment of devotion and tranquility.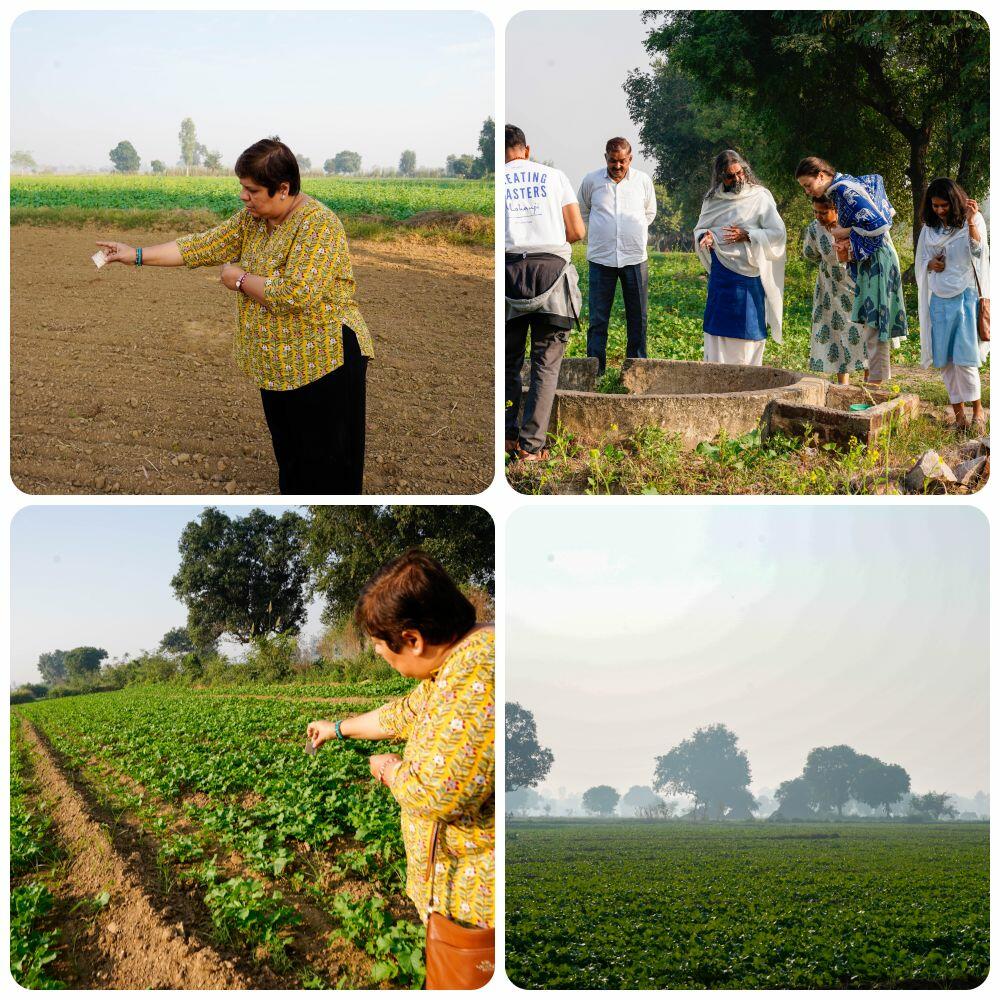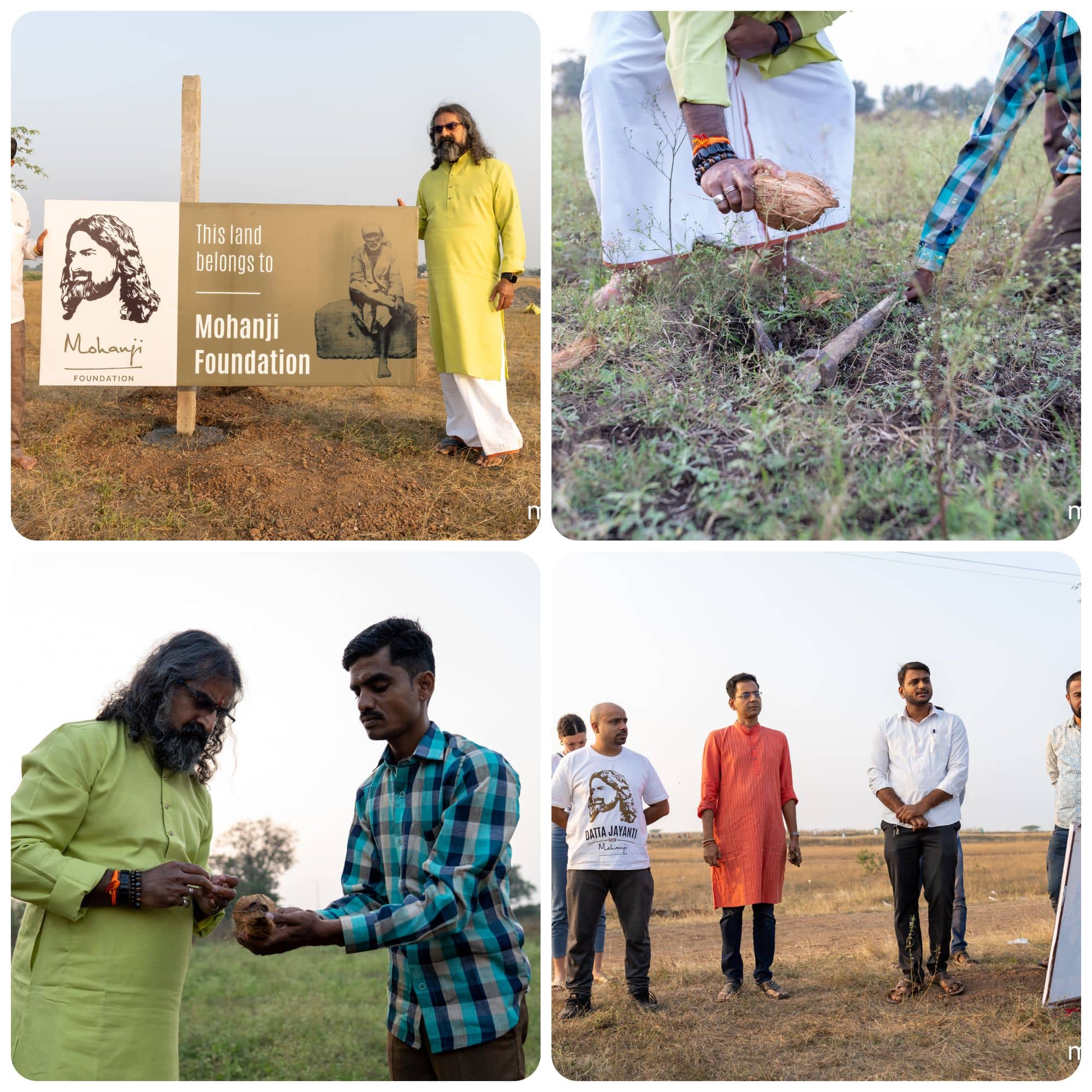 Shirdi, Maharashtra, India:
Situated right across the Shirdi International airport, and barely 30 minutes away from the sacred Shirdi Sai Baba temple, our land in Shirdi is envisioned to become the headquarters of the Himalayan School. With activities of yoga, music, dance, Sanskrit, martial arts and more, the space is set to be abuzz with seekers of traditional art forms of the land of India (Bharat).
Ganeshpuri, Maharashtra, India:
The Mohanji Centre of Benevolence in Ganeshpuri, near Mumbai, is shaping up to be our main base location in India. The space would house all major aspects of Mohanji's teaching including meditation, yoga, silence zones, places of worship, plant-based food, sacred forests and more. The overall theme of the space would be respect for nature and benevolence towards all beings, showcasing the essential teachings of the Datta Tradition.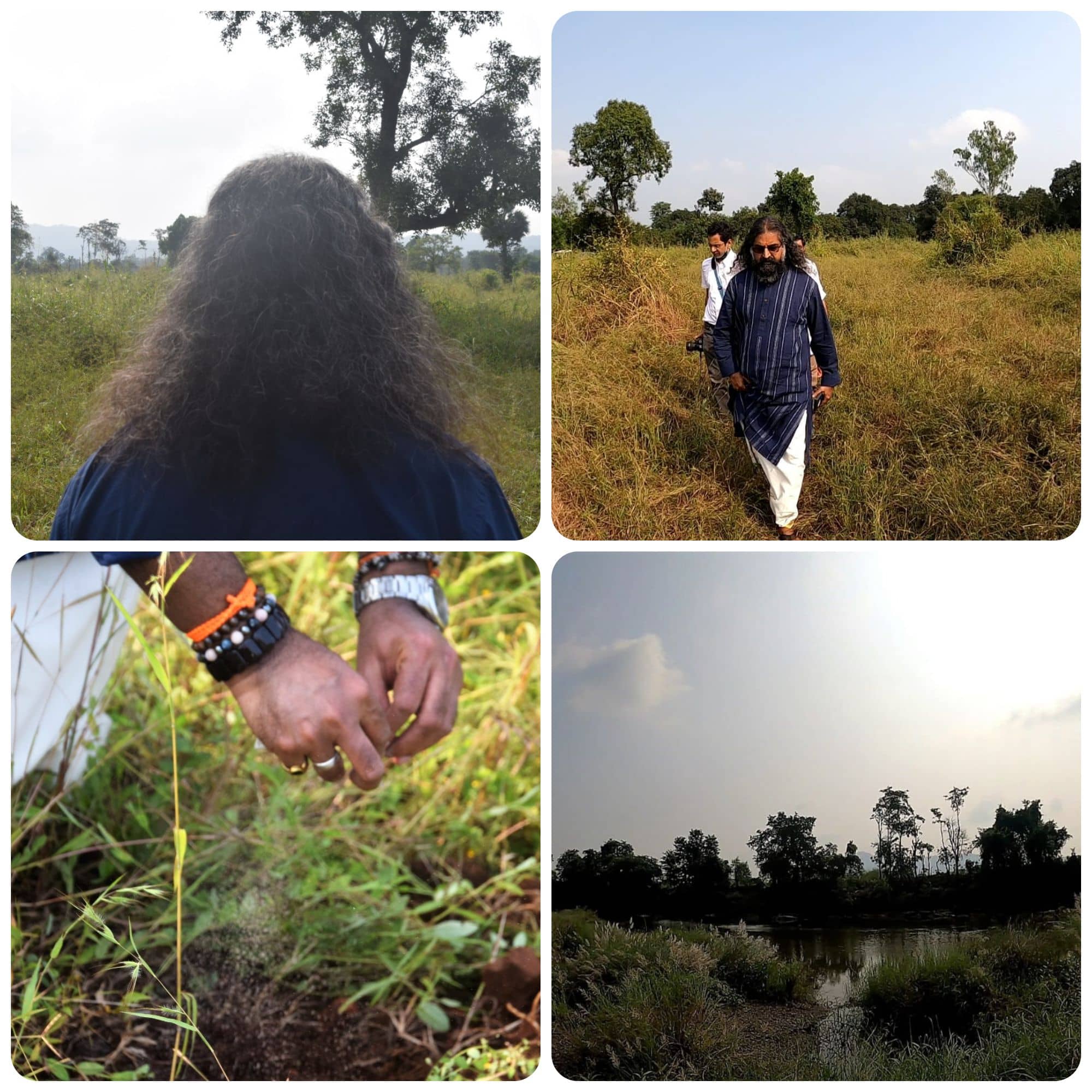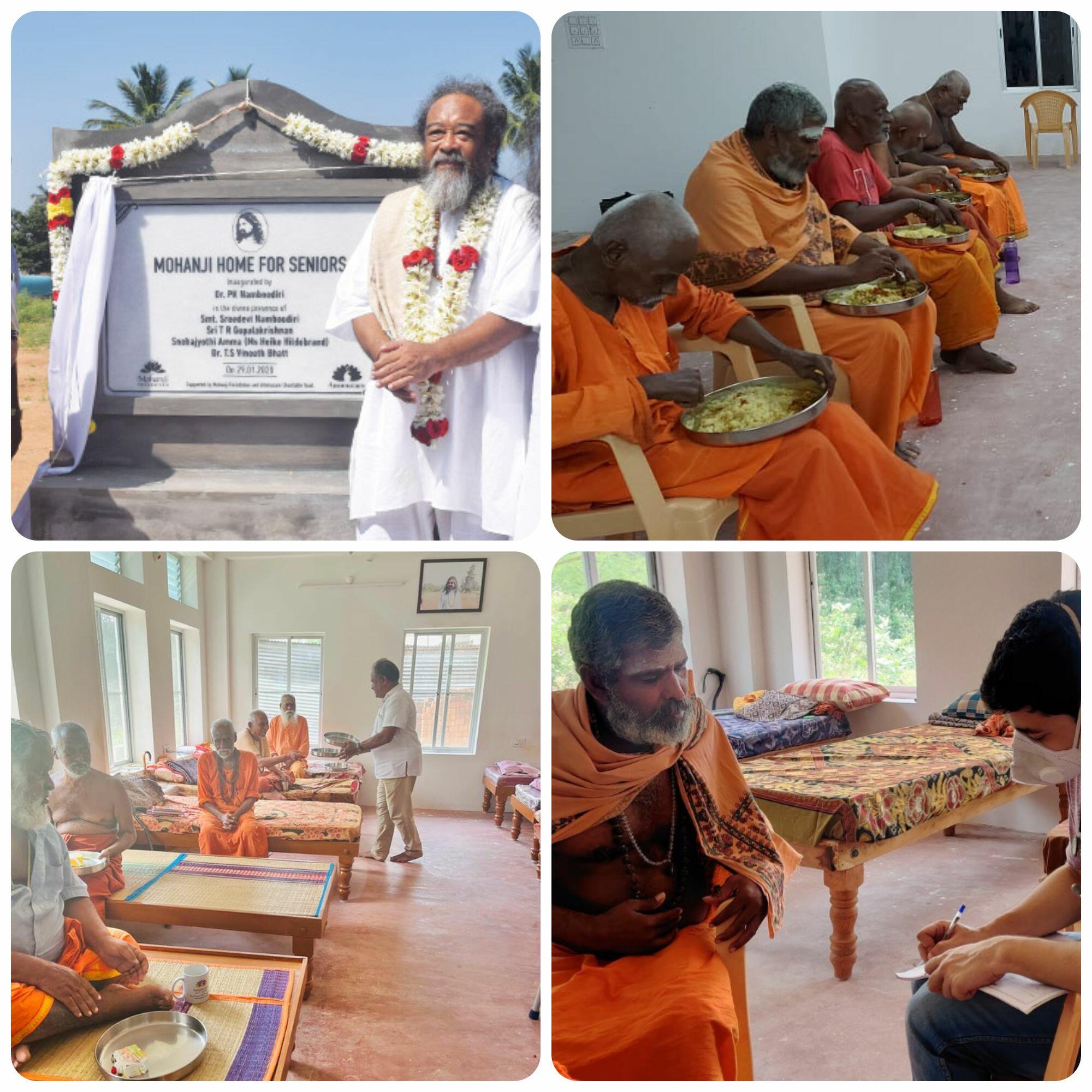 This Home is created with the vision where anyone abandoned by their family or society can feel a sense of belonging, feel nurtured, make friends, have open conversations, make good memories, feel loved and spend their life with ease, peace and love.
Through Mohanji Home for Seniors, Ammucare also supports underprivileged people with daily utility items, food, clothing, medical care and other provisions through the Institutions that shelter them. Daily annadaan is also performed and we reach 3000 people every month.
Mohanji Datta Tapovan Ashram
Mohanji Datta Tapovan Ashram in Canada is the first of its kind under the umbrella of Mohanji Foundation. Devotees from around the world assembled in Toronto on 23rd August 2018 for the inauguration of this holy space in Canada.
This benevolence centre covering a space of around 100 acres is in the outskirts of Toronto and is home to many indigenous trees, a natural pond and teeming with wildlife. Pranpratishtha or consecration of idols of Lord Ganesha, Shri Shirdi Sai Baba and Lord Dattatreya was led by Mohanji himself in the space. The idol of Shirdi Sai baba is six feet tall just like the idol at Shirdi, and Lord Ganesha and Lord Datta are three feet tall each with beautiful intricate features.
It was only through the sheer grace of Mohanji and the Dattatreya tradition the establishment of this pure holy space was made possible. The inauguration ceremony witnessed the presence of various deities and uplifting positive energy which is still prevalent and will be talked about for many generations to come.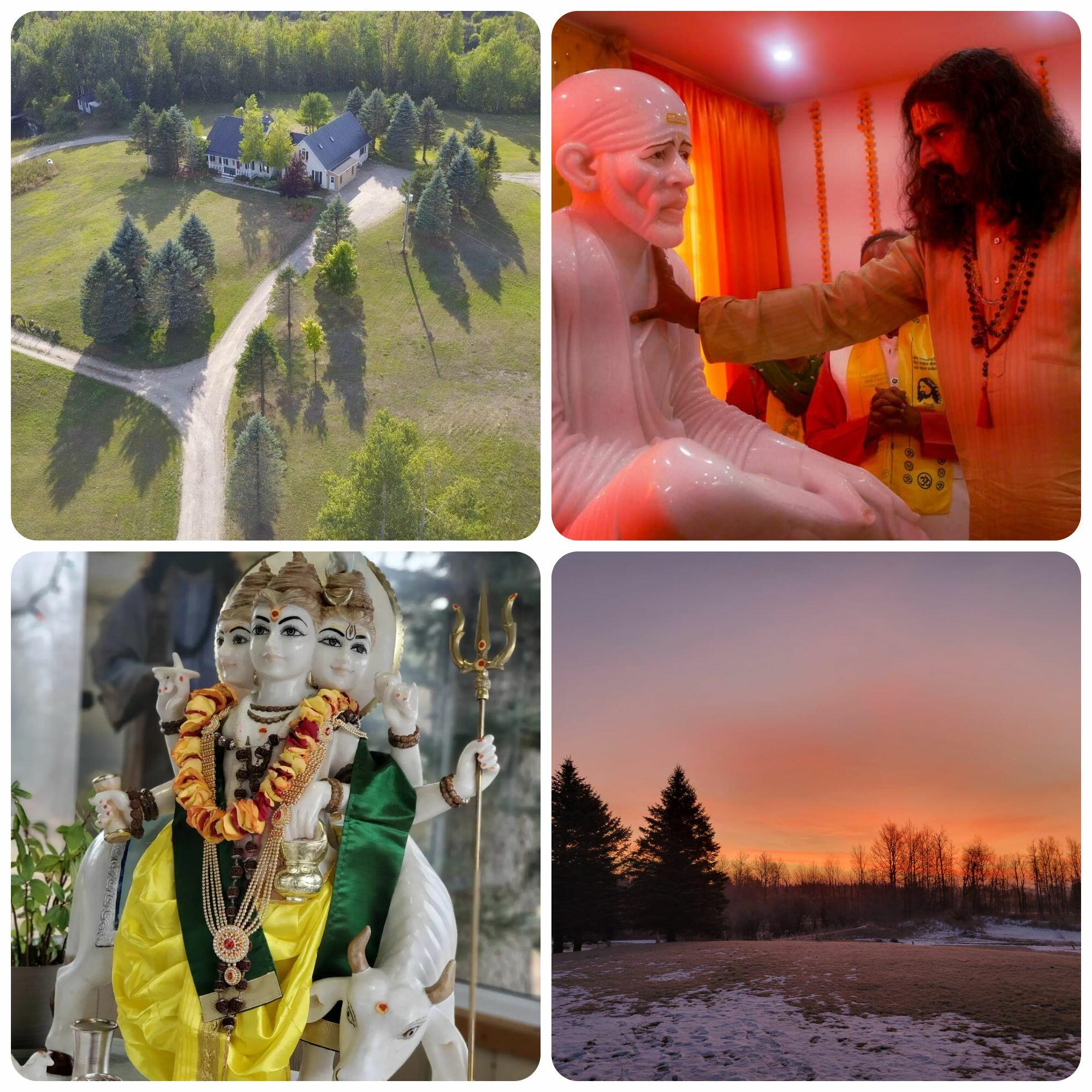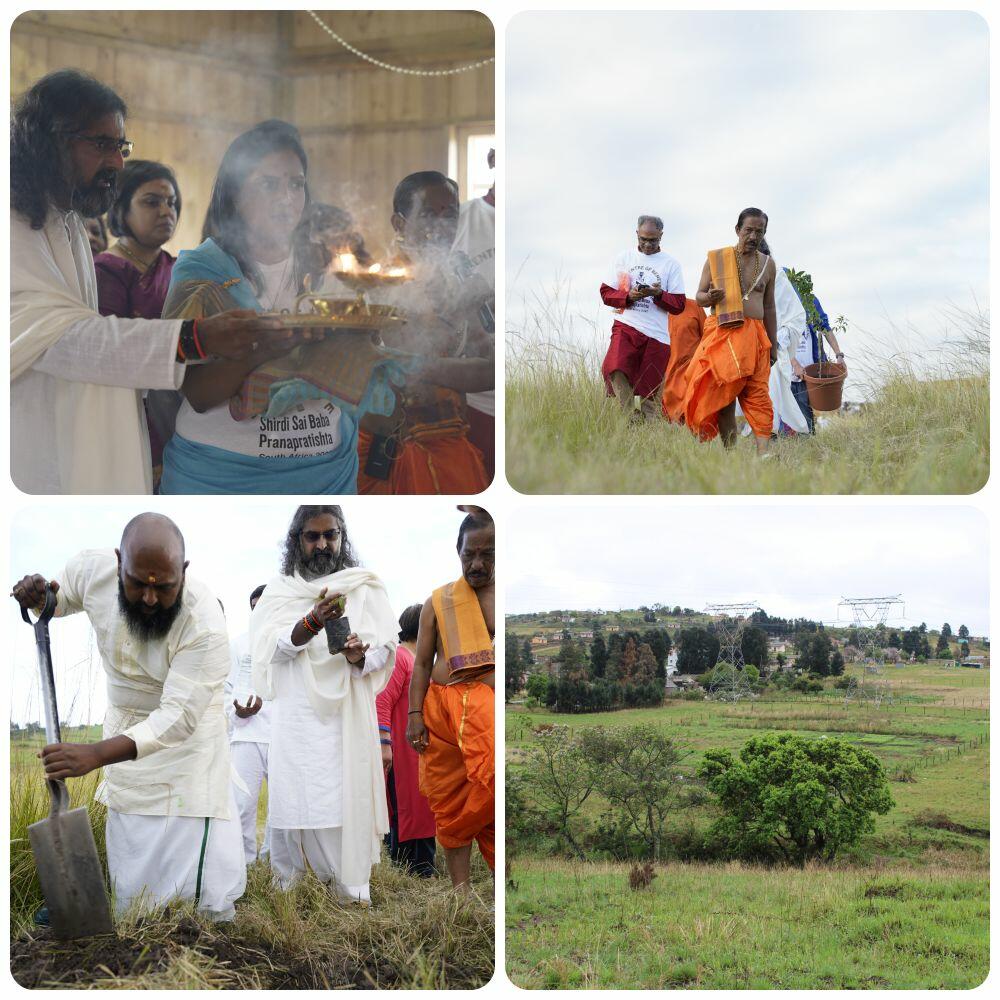 Mohanji Centre of Benevolence
The Mohanji Centre of Benevolence in South Africa is situated on 12 hectares of beautiful farming land nestled in the community of Nonoti.
The reason that Mohanji and the Tradition guided the team to this very land was only evident a few months after the Pranapratishta. The community is home to a neglected, underprivileged community who now benefit vastly, not only from the food served at the land but from the highly charged environment created by the Shirdi Sai Baba Temple and the four Artis conducted at the temple daily. It's truly heart melting to see so many adults and children of other faiths and traditions come to bask in the energy of the Artis. The unifying energy of Baba is what the country of SA needs.
Mohanji Centre of Benevolence
𝗠𝗼𝗵𝗮𝗻𝗷𝗶 𝗦𝗲𝗿𝗯𝗶𝗮 𝗔𝘀𝘀𝗼𝗰𝗶𝗮𝘁𝗶𝗼𝗻 is pleased to announce that the Association has acquired two plots of land. These pieces of land will be the future home of new 𝗠𝗼𝗵𝗮𝗻𝗷𝗶 𝗣𝗲𝗮𝗰𝗲 𝗖𝗲𝗻𝘁𝗲𝗿𝘀 𝗶𝗻 𝘁𝗵𝗲 𝗕𝗮𝗹𝗸𝗮𝗻 region!
Plot 1 is secluded in nature, near Kosmaj mountain, only 45 km from Belgrade city centre, this beautiful piece of land is a natural pearl which will accommodate many true spiritual seekers in the future. On this property of total size 1,2 hectare, we intend to build houses for permanent accommodation for Mohanji family members and silent zones for deep sadhana. For those seeking silence and peace, Kosmaj is the place to be!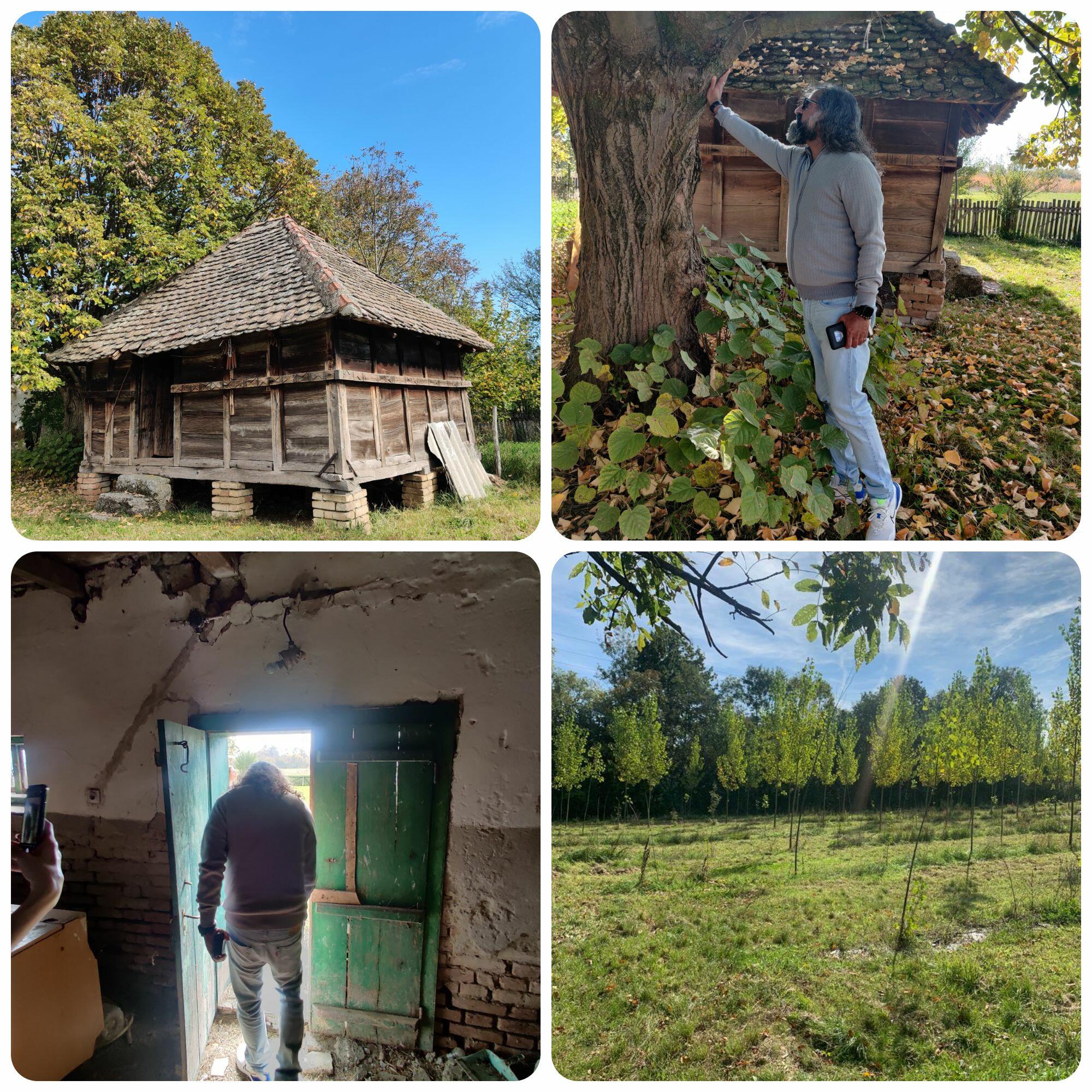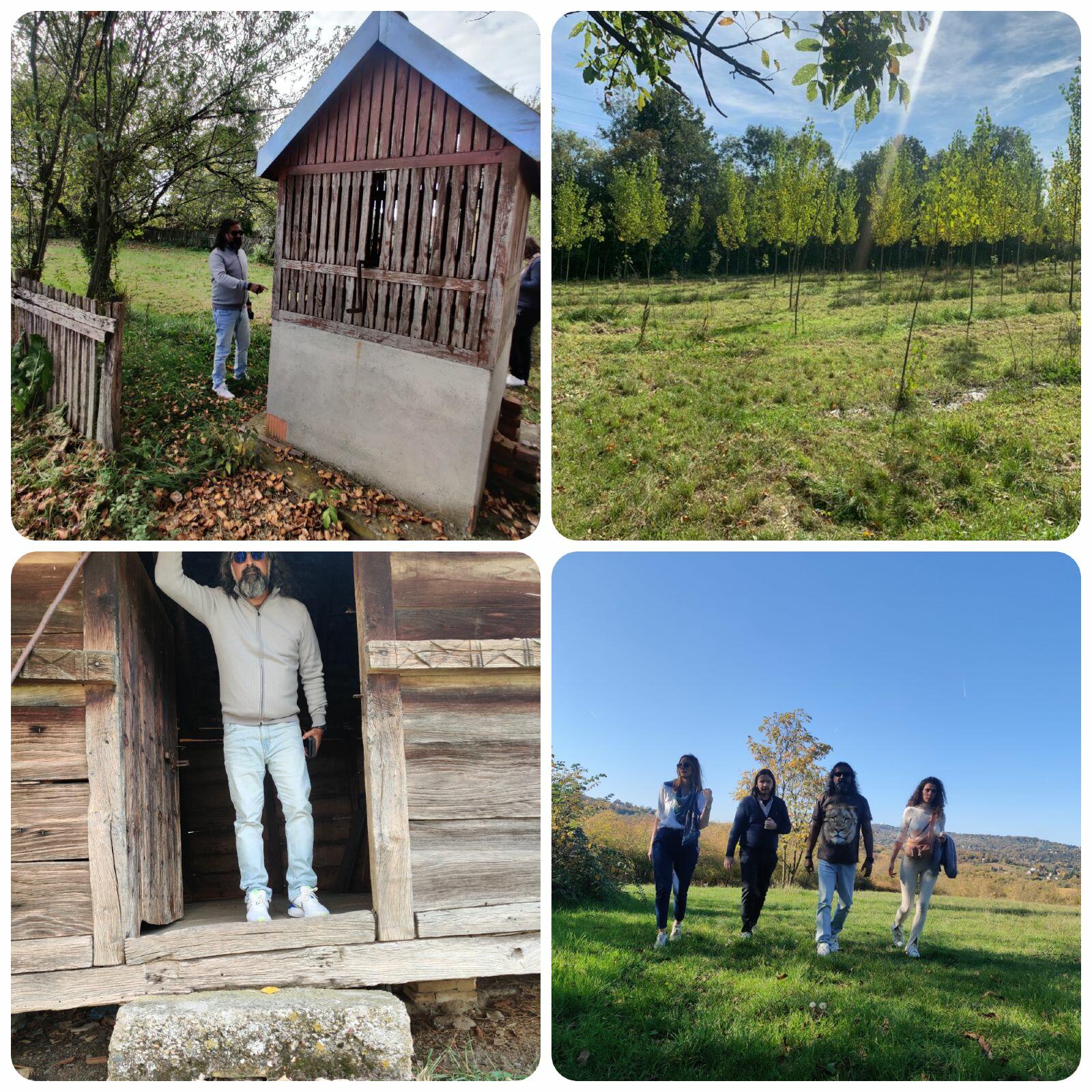 Mohanji Centre of Benevolence, Slovenia
Mohanji Peace Center Slovenia, is located in the beautiful village Saint Ana, in the northern east part of the country. The forest, farmland, and meadows on this 4.8 hectares of land stretch from rolling hills down a valley and into a stream.
This space offers an experience of deep connection with nature and supports our realization of the oneness with all that is. The aim is to empower people to step into their highest potential and to inspire them to be authentic and stable individuals who can become beckons of light in society. We nurture the highest of human values such as nonviolence, compassion, acceptance, and love toward ourselves, all beings, and the planet.
In June 2023 Mohanji Slovenia Institute will be welcoming all who want to experience the essence, the values, and the teachings of ancient India right here on the soil of Slovenia. There will be a formal installation of murtis (statues) of Shirdi Sai Baba, Lord Ganesha, and Lord Dattatreya with a traditional prana pratishta conducted by Mohanji and head priest from Shirdi Sulake Maharaj.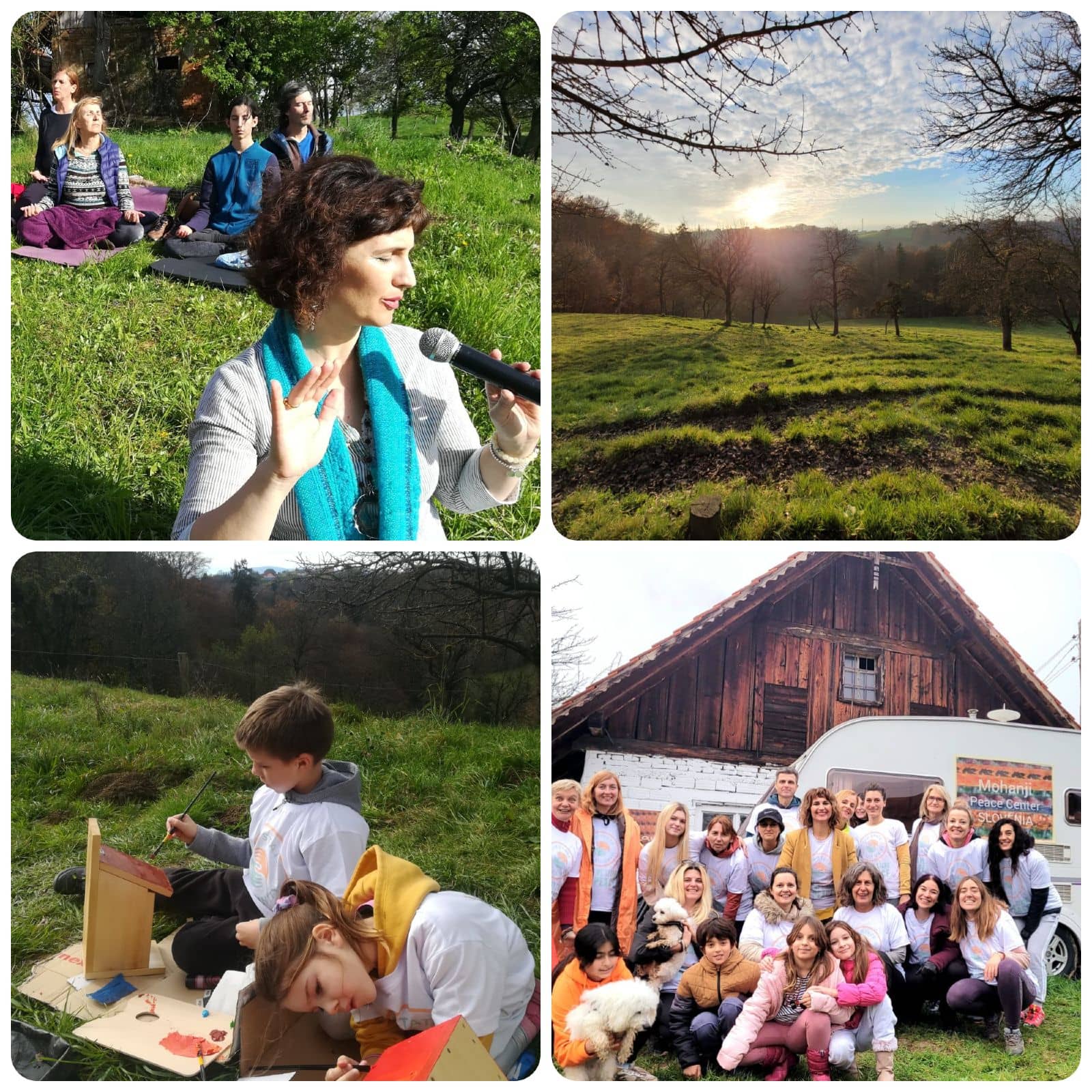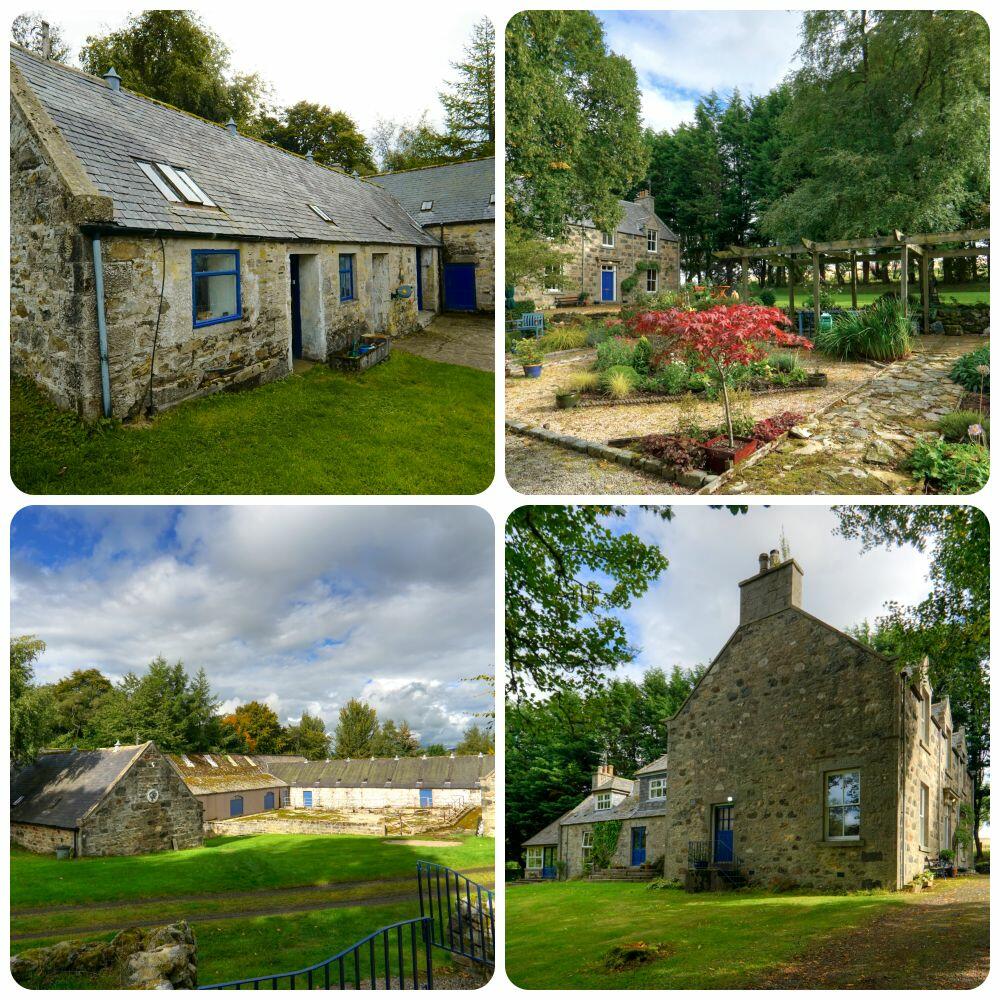 Set in fourteen acres of quaint farmland bordering the Scottish Highlands, the Mohanji Centre of Benevolence in Aberdeenshire, Scotland, is an idyllic abode of peace, rejuvenation and transformation.
Though the land itself reverberates with tremendous purity and stillness, the transformative power of the Centre especially radiates from the newly constructed Shirdi Sai Baba Temple, the Lord Dattatreya Temple and Garden, and the main Shrine and adjoining Sadhana Room that are situated within the main house.
The Centre has been lovingly developed around the vision of its founder, Brahmarishi Mohanji, as somewhere that provides space, techniques, guidance and spiritual inspiration for all who are wishing to deepen their understanding and experience in the way of Sanatana Dharma—the eternal, stainless and ever-unchanging Truth of life itself.
Mohanji Centre of Benevolence
On June 1, 2023, the Mohanji Foundation USA achieved a significant milestone with the acquisition of a 20-acre property in Dugspur, Virginia. Nestled within the tranquil embrace of the Blue Ridge Mountains, this pristine land will serve as an energized spiritual sanctuary in line with Mohanji's vision of creating transformative spaces for conscious living.
As an oasis of serenity, this space is well set to assist spiritual seekers and others in finding stability and inner silence, amplifying their practices amidst the calming influence of nature. Enriched by the powerful energies of the mountains, the sacredness of the land provides the perfect setting for an individual's spiritual upliftment.
The ultimate goal is for this space to facilitate the actualization of one's highest potential, the elevation of awareness, and the establishment of peace, harmony, and stability in life, much like the Mohanji Centres worldwide.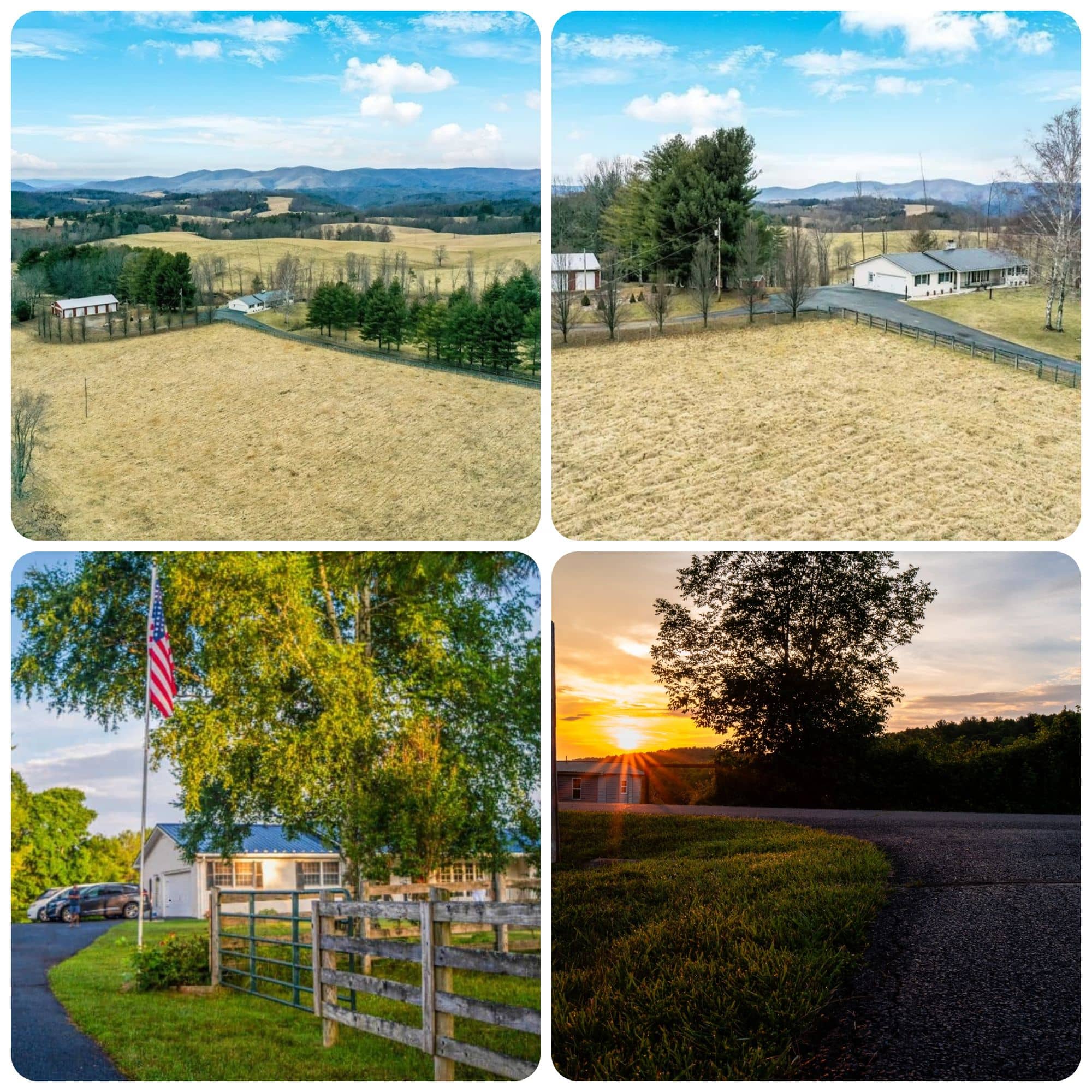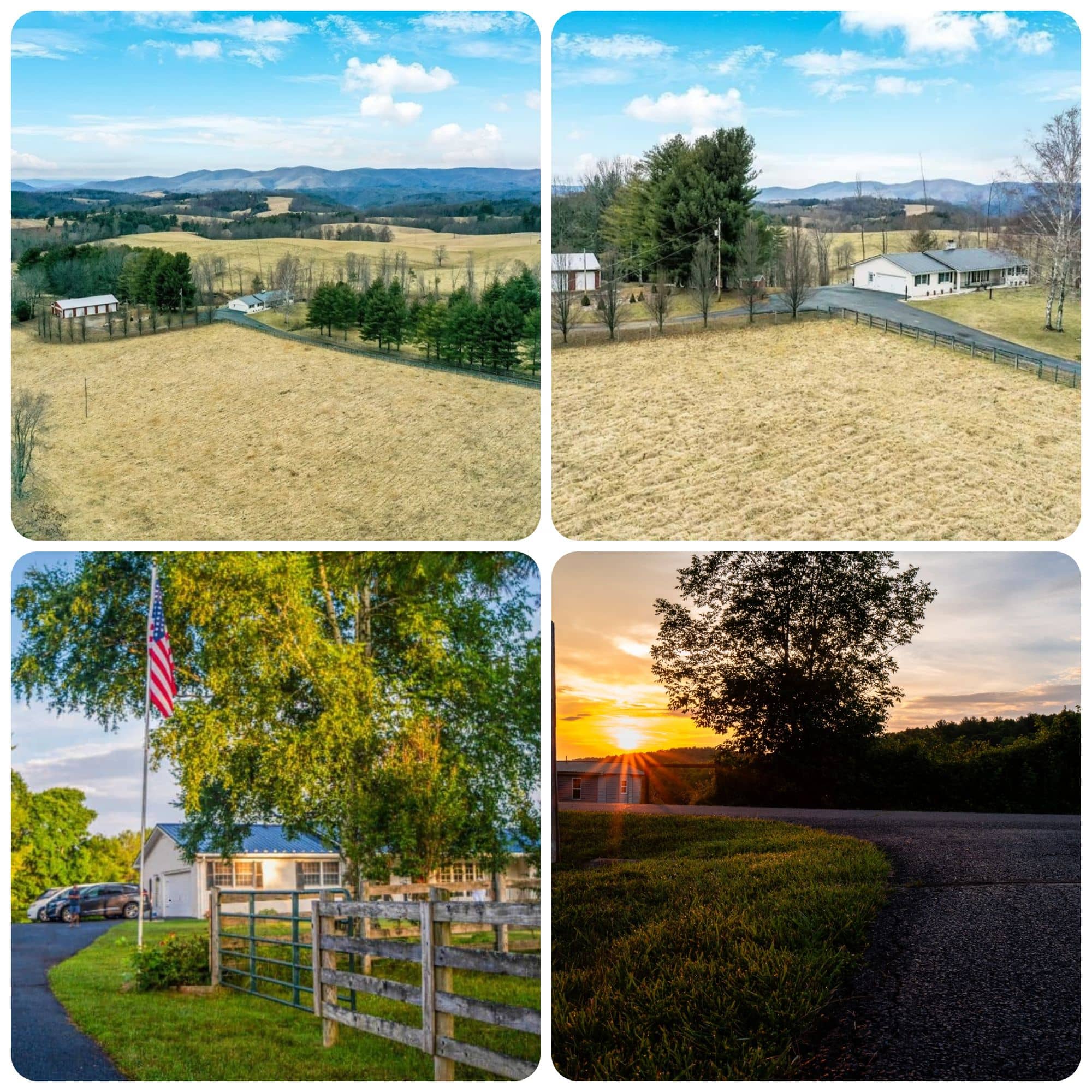 Every aspect of this sanctuary, from its location to its ethos, is crafted to provide an environment that nurtures spiritual growth and conscious living. It stands as a living demonstration of the Mohanji Foundation's mission and commitment to upliftment through conscious practices. The tranquility of the property and its natural surroundings enhances the potential for inner silence and stability, thereby fostering a deep, personal connection with the self, nature, and divine consciousness.
As this space grows and evolves, it will continue to support spiritual seekers on their path, offering a haven of tranquility and energy that aids in the pursuit of higher consciousness and a fulfilling life. The intention is for this center to become a beacon of spiritual development, mirroring the transformative experiences offered at other Mohanji Spaces around the world.