Overview of Mohanji Global Initiatives - October 2022
The graphic below shows a snapshot of our activities in the month of October 2022.
The first-ever Mai-Tri meet with Mohanji took place on 16th October 2022 at Zlatibor, Serbia, with more than 114 practitioners present physically and about 60 participants present online via Zoom.
Empowered 5.0! Meet the Master within
Empowered 5.0 started on October 18th till 24th as the group over 200 souls gathered in Hotel Mona in 𝗭𝗹𝗮𝘁𝗶𝗯𝗼𝗿, 𝗦𝗲𝗿𝗯𝗶𝗮. Empowered 5.0 was first and foremost a silent retreat with a clear purpose of diving deep into the inner silence in order to reach stability, peace and truth. It was an intense five days and people went through diverse processes, from emotional outbursts to extreme peace and stability. Over 200 participants joined online via Zoom.
See here
some glimpses of Empowered 5.0 over the days!
Empowered Trainers Program
The last day of Empowered 5.0 was marked by Diwali, The Festival of Lights, so Mohanji wished us all to always have light in our lives and to be the beacon of light in the world wherever we go. We have the potential to be light or darkness, and if we do not have a clear purpose in life, we can fall into darkness. Purpose brings light to us, purpose is life.
See here
more glimpses of Diwali!
On October 25th and 26th 2022, right after the historic Empowered 5.0 live program with Mohanji in Zlatibor, Serbia, a group of 47 dedicated individuals from around the globe gathered for a super intense 2-day training in order to become Empowered Program Trainers!
Click here
for more information!
Mohanji was officially invited by The Hindu Temple in Dubai for the inaugural ceremony of the new Temple. This was a historical moment for Dubai as this is the first Temple officiated by the Government.
See more
HERE.
On 3 October 2022, Mohanji spoke at the Indian Club in Dubai for a selected audience. The interactive Q&A session with Mohanji brought a lot of joy, clarity and inspiration, ending with heartfelt smiles, photo sessions and interactions with Mohanji.
See more
HERE.
Special highlights for Mohanji Foundation
"The State Called Unity" project in the Balkans
The project called "The State Called Unity" was launched by the Mohanji organisations in the Balkan region. This project is a partnership between Mohanji associations and ACT Foundations in Bosnia and Herzegovina, Croatia, Macedonia, Montenegro, Serbia and Slovenia. About 250 first trees were planted. Tree planting will continue during 2023 and 2024 with the goal of planting between 6,000 and 12,000 fruit trees in the entire region.
Mohanji Foundation at VegFest, Morocco
Mohanji International is a proud sponsor of VegFest hosted in Fez, Morocco. Mohanji was invited to be a guest speaker at the vegan festival VegFest in Fez, Morocco. Watch the video
here.
Mohanji Acharya Thea traveled to Morocco as a representative of Mohanji Foundation, and conducted Conscious Walking sessions, Blossoms of love meditation, a yoga session as per HSTY. The Mohanji Foundation and ACT Foundation Global sponsored the donation of fruits, books and school supplies to about 100 kids in three different places in the course of two days. More about this visit can be seen
here.
In the month of October 2022, the worldwide team for ACT for Hunger distributed 27636 meals to people!
| Bosnia & Herzegovina | Croatia | Ecuador | Macedonia | Montenegro | Peru | Serbia | South Africa | Sri Lanka | UK | USA |
ACT Teams across the globe continue adding value to society beyond man-made barriers; donating staple food, hygiene supplies, baby formula, fruits and veg, clothes, toys, bedding, and hot vegan food to animal rescue centers, birds, deprived families, abandoned, abused, neglected, and sick babies and toddlers, homeless people, children with disabilities, and the homeless.
Fruit Tree Plantation Drive
Trees planted last month: 242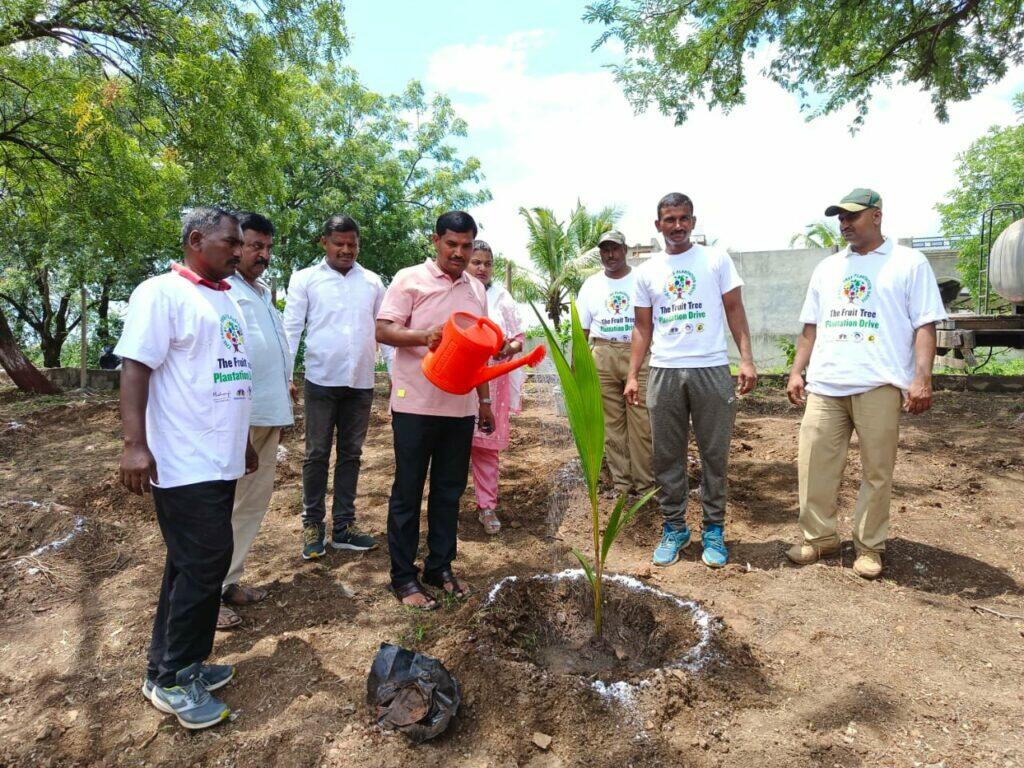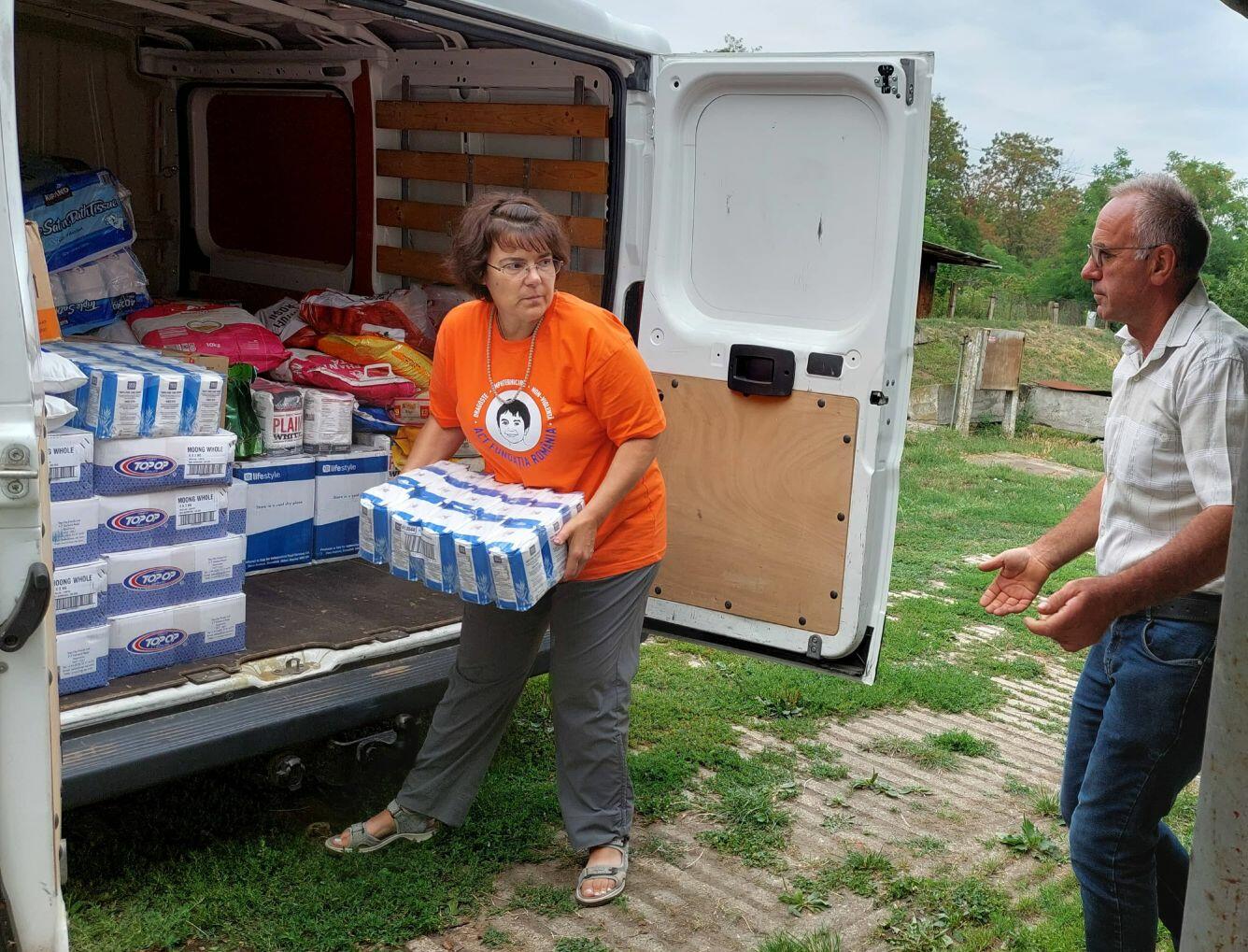 ACT USA was awarded a grant by the Rob and Melani Walton Foundation, for the exclusive purpose of planting fruit trees in the USA.
MOHANJI INTERNATIONAL Switzerland 5 continents 16 Registered Countries Active presence in 90+ countries
Serving food beyond boundaries, nationality, race, religion and species
Since 2003 Education Hunger & health Disaster relief
Since 2003 Serving humanity Helping the helpless Dignity to the poor
Join hands in becoming powerful, successful and purposeful citizens of the world!
youth organization aiming to create a global community of powerful citizens and compassionate leaders.
Entertainment & empowerment
Himalayan school of traditional Languages
Himalayan school of traditional Yoga
Himalayan school of traditional Dance
Empowering youth to express their fullest potential and live purposeful lives
Raise global awareness & consciousness through performing arts
Supporting generations to come by planting fruit bearing trees across the world
M House Media Content & Audio Visual Production
Invest in Awareness Transformation of people and business. Developing ethical businesses
Moksha Trust Renovation of the sacred temples of India
Online magazine: Mind, body and soul
Team Mohanji is driven by a simple motto Adding Value to the world.
If you would like to join our global family of volunteers
If you would like to contribute to our efforts, donations are welcome.