Celebrating 20 years of Ammucare
18nov9:30 am6:00 pmCelebrating 20 years of Ammucare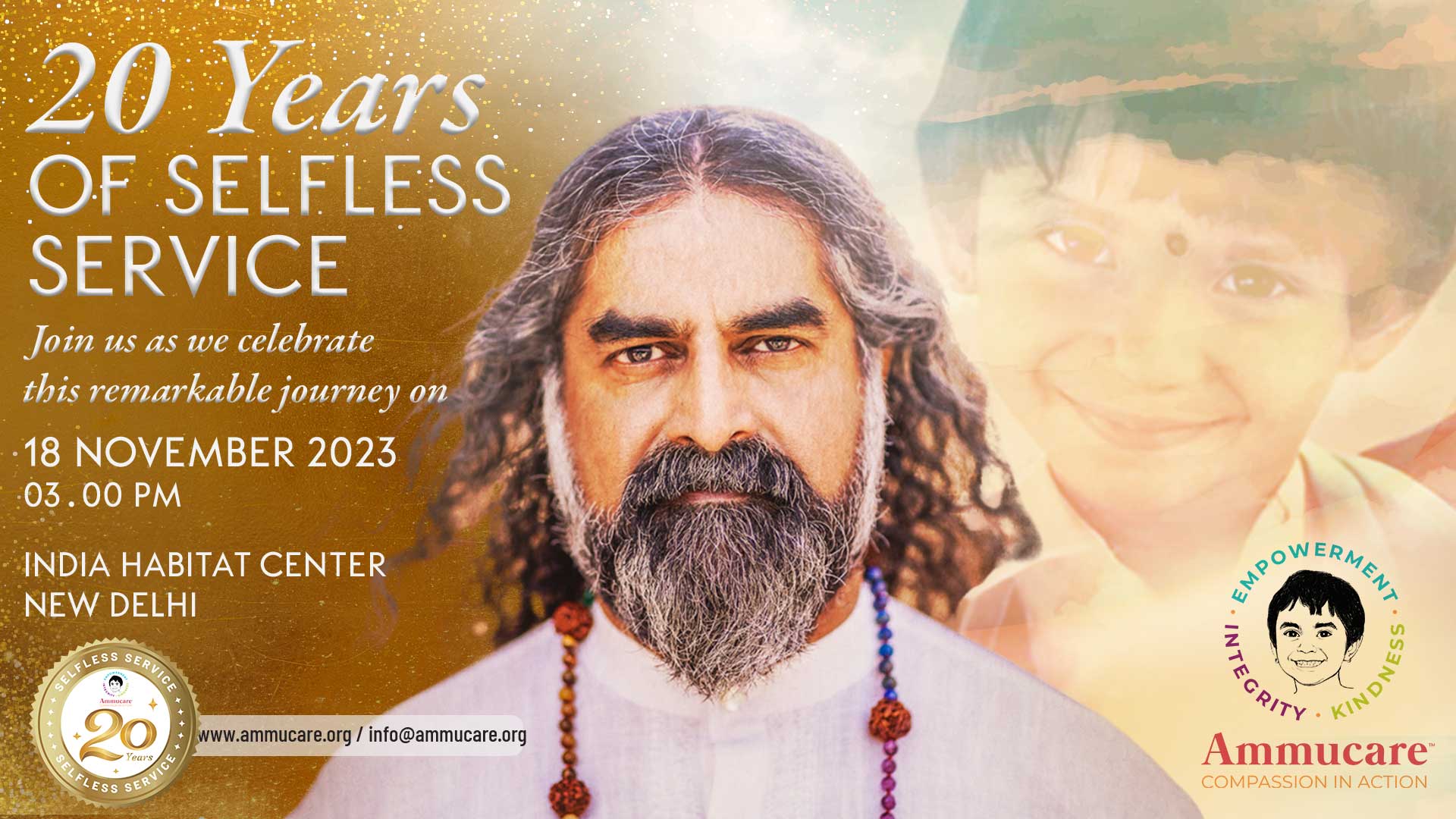 Event Details

We're beyond excited to invite you to Ammucare's 20th Anniversary Celebration, a milestone that's even more special because Mohanji, our esteemed founder, will be gracing the event. For two transformative decades, under Mohanji's inspiring leadership, Ammucare has been a beacon of love, service, and compassion, reaching over 20 states in India. Whether you'll be with us at the India Habitat Center in New Delhi or tuning in online, prepare for a celebration that promises to be grand in every way.

What to Expect:

Heartwarming stories that make a difference: Witness firsthand accounts of how Ammucare has touched lives, delivered by those who experienced it.
Awesome live music: Revel in the emotional and soul-stirring live musical performances.
Meet and hear from Mohanji: Be inspired as Mohanji shares his vision and experiences, bringing depth and a universal perspective to our shared journey.
Global Community: Become part of an international family united in service and compassion
Stay tuned for more news and fun surprises as the event gets closer.
Want to help? You can donate to support our celebration and ongoing work. Contact us at info@ammucare.org and we are looking forward to talk to you.
Time

(Saturday) 9:30 am - 6:00 pm
Location

India Habitat Center in New Delhi