Himalayan School Martial Arts Therapy Launch Event
25dec5:00 pm7:00 pmHimalayan School Martial Arts Therapy Launch Event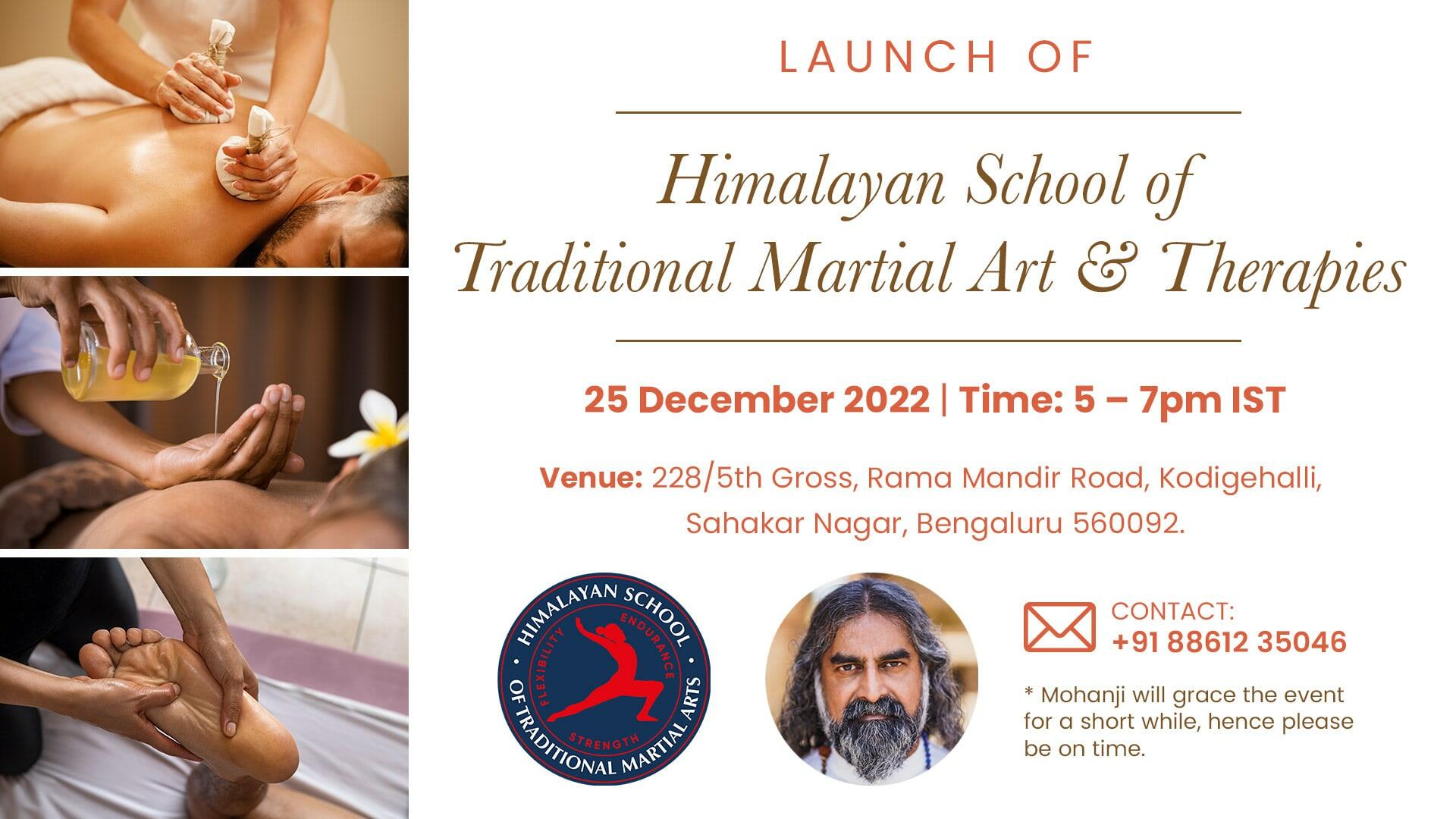 Event Details

We are excited to invite you to the launch of the Himalayan School of Traditional Martial Arts & Therapies (HSTMAT) – the latest division of the Himalayan Academy of Traditions that is dedicated to the propagation of authentic and traditional knowledge forms of Bharat.

HSTMAT will focus on Kalari marma therapies – an ancient system of healing and rejuvenation that is highly effective in treating injuries, chronic pains, movement dysfunction etc. This therapy works by identifying and addressing blockages in the marma system so as to restore the natural flow of energy in the body. Furthermore, since kalari marma originated from the Kalaripayattu martial arts tradition, where it was used to heal warriors from their battle injuries, it enables rapid recovery.
Himalayan Academy of Traditions has joined hands with Bhargava Kalari Sangam from Kozhikode, Kerala to establish HSTMAT to make this ancient and powerful therapy available to the world in its authentic form.
With Mohanji's blessings and guidance, the first HSTMAT centre has been opened in Bengaluru. We are organizing a get-together event to launch this centre and also introduce HSTMAT to all.
Program details:
Introduction to HSTMAT
Overview of Kalari Marma therapy
Demo of kalaripayattu by kalari students of Bhargava Kalari Sangam
Q&A session
Tea and light snacks will be offered to all attendees. Please contact Preeti Duggal (88612 35046) for any queries.
Special notes:
Mohanji will grace the occasion for a short while to bless this new initiative.
Rajesh Gurukkal, the head of Bhargava Kalari Sangam and an award winning, world renowned kalari + kalari marma expert, will address the audience and be available for fixing consultation appointments in the coming days.
We look forward to seeing a vibrant participation at the launch of this new and exciting initiative.
Time

(Sunday) 5:00 pm - 7:00 pm