Kriya Intensive with Mohanji at Bosnian Pyramids
05jul(jul 5)8:00 am09(jul 9)8:00 pmKriya Intensive with Mohanji at Bosnian Pyramids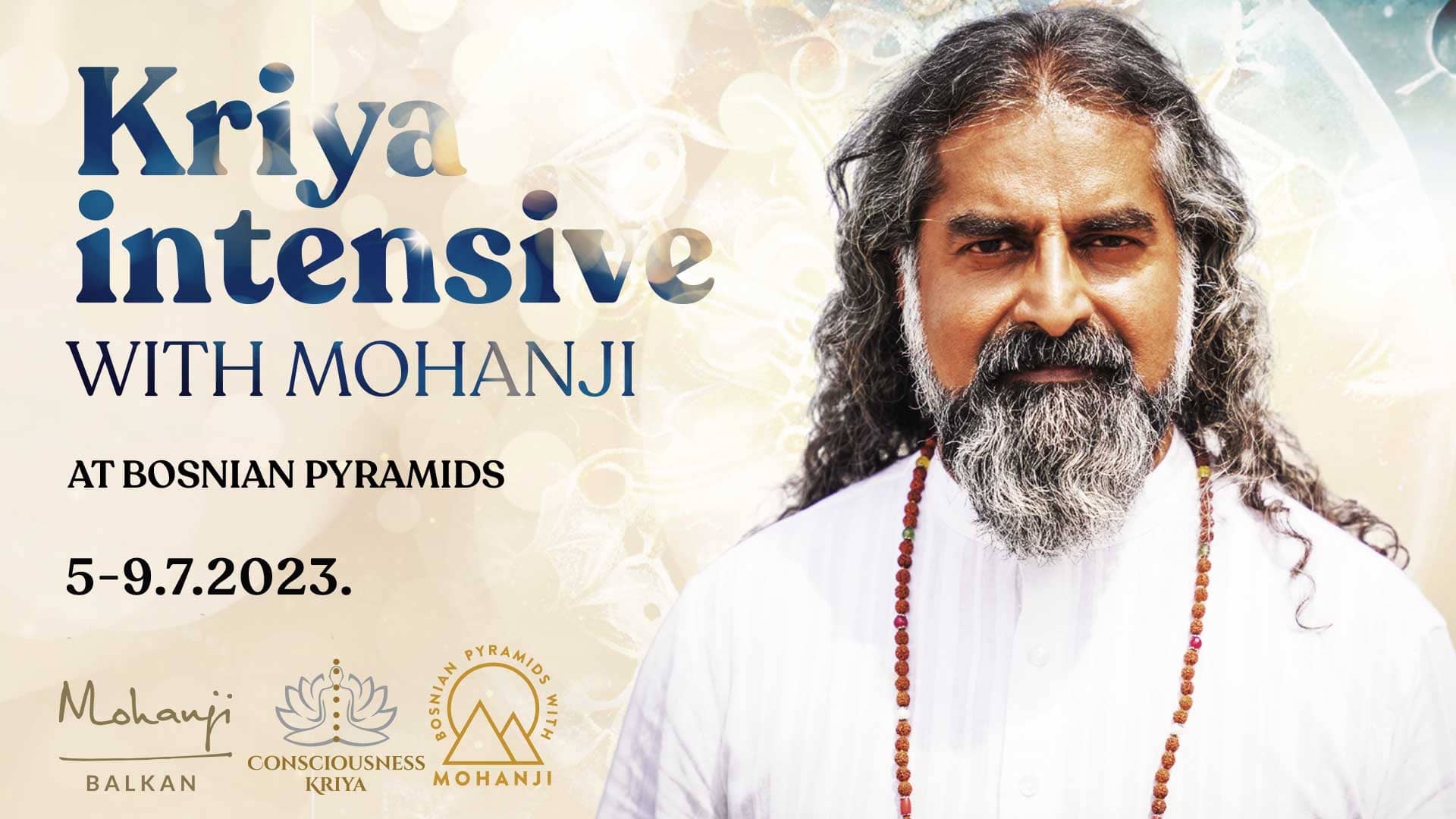 Event Details

We are pleased to announce the Kriya Intensive retreat to be held July 5-9 in Bosnia and Herzegovina!
It will be an opportunity to intensively practice the sacred Consciousness Kriya in Mohanji's physical presence and the energy field of the awe-inspiring Bosnian pyramids.

Who can attend this retreat?

All initiated Kriya practitioners as well as those who have completed the obligatory training are welcome to register for this event.

In case you feel the inner calling to this sacred technique as well as the retreat itself, but have not completed the training yet, you still have time to do so before July! For more information and registration visit:

https://mohanji.org/apply-for-consciousness-kriya/

This powerful technique enables a seeker to lead a life of liberated existence, i.e. a life of complete freedom – freedom from the shackles of our mind and its patterns. It was given to Mohanji for the purpose of guiding mankind to liberation.
Consciousness Kriya begins with an initiation into a specific technique but it is actually a lifestyle of humility, non-violence, gratitude and purity. When practiced consistently with commitment, Consciousness Kriya can be described as a rocket towards spiritual evolution and liberation.

Sacred is the path and the destination.
Sacred is the practice and the practitioner.
Sacred is the initiation.
Sacred is the Kriya. Practising the sacred Consciousness Kriya in the strongest spiritual centres increases the effect on the practitioners. Many experience deep meditative states, and healing can occur spontaneously, accelerating spiritual progress.
Kriya Intensive with Mohanji will once again be cradled by the Bosnian Valley of the Pyramids. Surrounded by beautiful nature, and situated above the underground system of tunnels, this extraordinary location is ever enchanting to enjoy and discover.
This July join Kriya Intensive with Mohanji at the Bosnian Pyramids, making it the pinnacle of your Kriya training and practice thus far.




It is possible to pay in three instalments





Additional: Couple discount





Additional: Couple discount





Accommodation will be provided in a 5-star hotel, shared double rooms





Full board vegan food





Comfortable bus transportation will be provided for all the local visits
Satsangs with Mohanji, guided processes, field trips to Bosnian pyramids and tunnels, as well as Vrelo Bosne – all tickets included.
If travelling by plane Sarajevo Airport is 10 minutes drive to the hotel
Participants are required to book their plane tickets on their own
Airport pick-up & drop offs can be arranged on request (extra charges)
Time

5 (Wednesday) 8:00 am - 9 (Sunday) 8:00 pm