Mahashivaratri Homa 2023
18feb(feb 18)6:25 pm19(feb 19)6:45 amMahashivaratri Homa 2023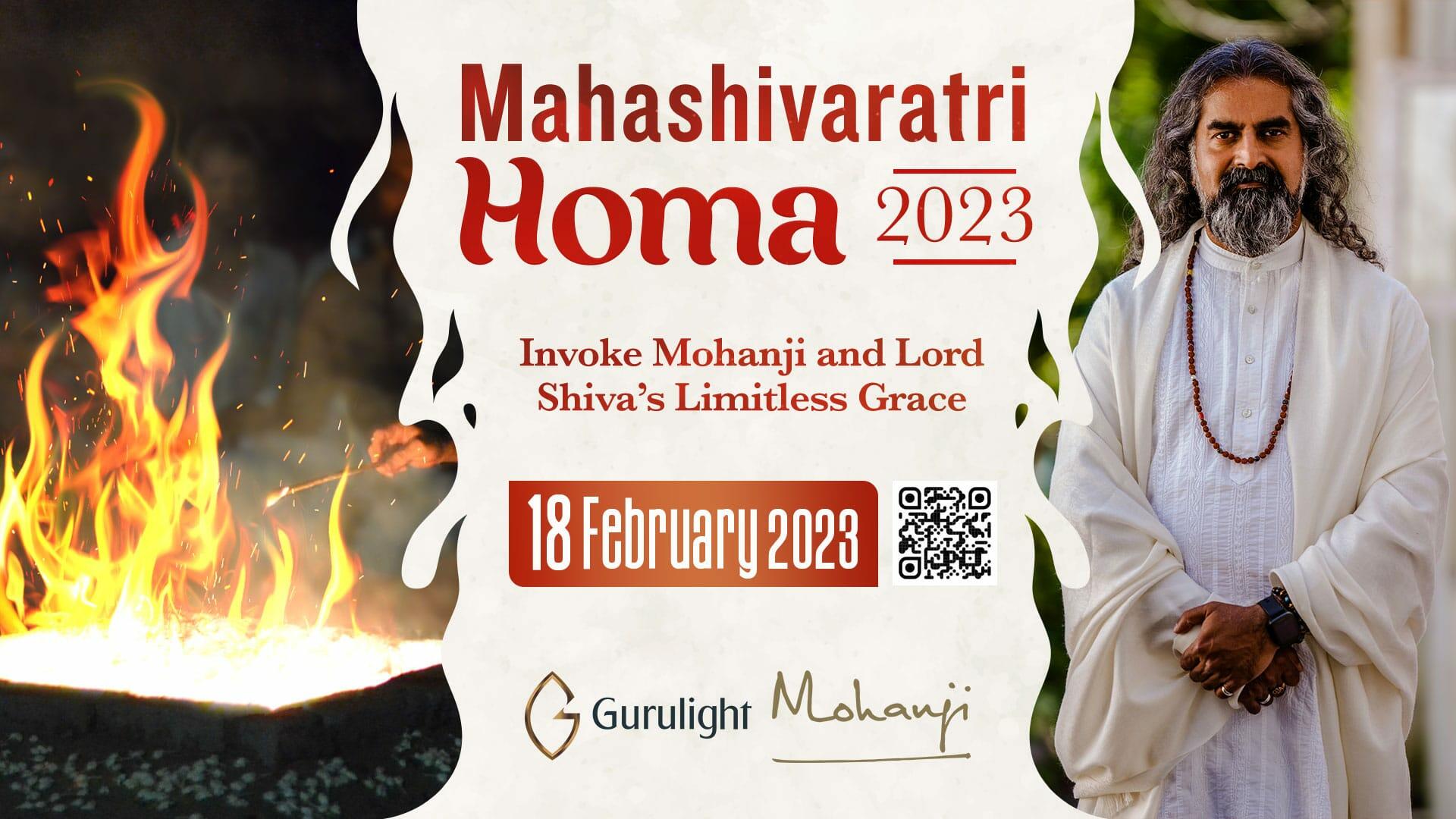 Event Details

With great excitement and delight, we announce a special homa (sacred fire ceremony) for abundance, grace, love, blessings and well-being, performed under Mohanji's guidance by a Mohanji Acharya on the auspicious occasion of Mahashivaratri (18th February 2023).
---
"Shivratri is a reminder of the Shiva within us. Shiva is a state, a state of beingness. Being Supreme Consciousness. Shiva is perpetual. There is no beginning or end to Shiva. Shiva is everything, or within everything is Shiva. We are one with the consciousness, and Shivaratri brings us the reminder of this consciousness. It is a very important day for understanding our true potential and nature. The energy configuration of that day and time is conducive for that experience."
-Mohanji
---
The 12 hour homa will start at 6:25pm IST on 18th February 2023 and continue till 6:45am IST on 19th February 2023.
You have a chance to participate in this sacred homa via Zoom and have a coconut offering done in your name and your immediate family to burn karmic baggage collected from the present life, past lives and lineage. To allow maximum participation for this powerful transformative ritual, registrations remain open until Feb 18th 11:59pm
As part of the Divine Trails of Puri with Mohanji program, we have a similar special homa at the power-packed location of Puri. Those interested in availing this special combination of Lord Shiva and Lord Vishnu that takes care of both the material and spiritual aspects of life, can choose to do both homas at a special price.
Registrations remain open until Feb 18th 11:59pm
Note: Participation is only via livestream online. There is no in-person participation.
Time

18 (Saturday) 6:25 pm - 19 (Sunday) 6:45 am