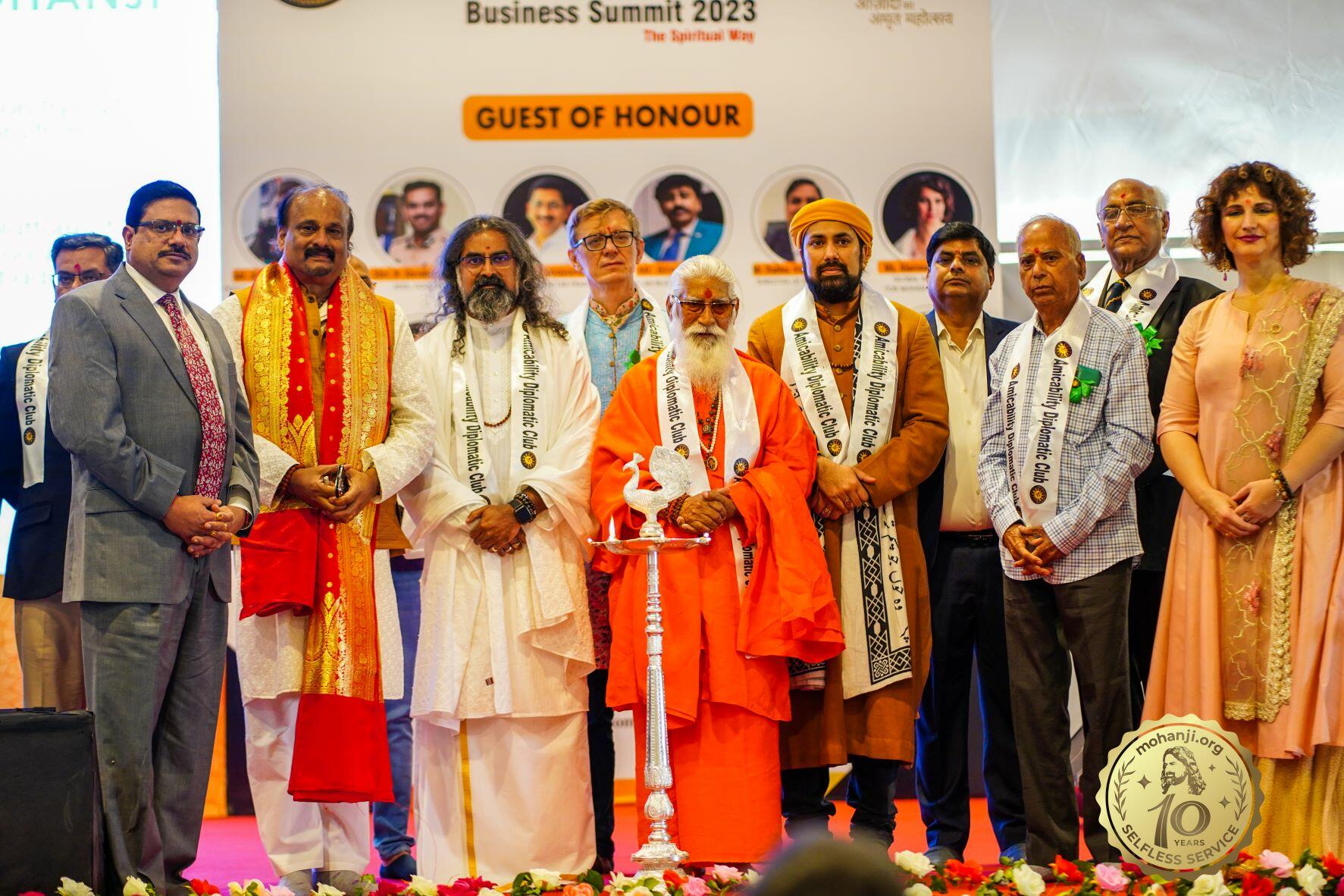 Global Business Summit 2023 with the Amicability Diplomatic Club
On March 5th, 2023, the Amicability Diplomatic Club hosted a historic event in the holy city of Varanasi.  The event was called 'Global Business Summit 2023 – The Spiritual Way' and aimed to explore the intersection between spirituality and business ethics.

The event witnessed the presence of Mohanji as the chief guest and speaker, along with other eminent speakers from the interfaith community. Mohanji delivered a thundering, truly inspiring speech that strongly emphasised the importance of leading a balanced life, where spirituality and materialism coexist. He highlighted the role of businesses in promoting ethical practices and how they could contribute to making the world a better place.

Devi Mohan, the global ambassador of the Mohanji Foundation, and Madhusudan Rajagopalan, the CEO of the Mohanji Foundation, also contributed to the event with their presence and shared their insights on developing ethics in society and bringing humanity back to the world of business through unity and collaboration. Devi Mohan stated that it was an honour to have such an event in the holy city of Varanasi, which is considered the spiritual capital of India. Madhusudan Rajagopalan highlighted the collaboration between the Amicability Diplomatic Club and the Mohanji Foundation, emphasising that spirituality and business should go hand in hand.

The event highlighted the importance of coming together, irrespective of one's faith, culture, or profession, to bring about positive change in society. The speakers stressed the need for ethical practices in the world of business and how spirituality could play a significant role in achieving this.
Other notable speakers at the event included Sushilji Maharaj and Salman Chisty, who shared their experiences of collaborating with Mohanji. Sushilji Maharaj, in his speech, expressed his admiration for Mohanji and his approach to spirituality and business. Salman Chisty also shared his thoughts on the importance of connecting with people from different walks of life to bring about positive change in society.

The event also featured an interactive presentation by Deepak Vohra, Special Advisor to the Prime Minister of India, who spoke about the grandeur of the country of Bharat and its rich cultural heritage. He encouraged all present to take pride in belonging or being associated with this honourable country, which has always advocated peace and giving.

The main event organizer and President the Amicability Diplomatic Club, Mr. Murthy Devarabhotla, as well as the Vice-President, Mr. Surya Ganesh Valmiki, emphasised the club's role in promoting ethical practices in the world of business, and expressed their appreciation for the contributions made by Mohanji and other speakers at the event.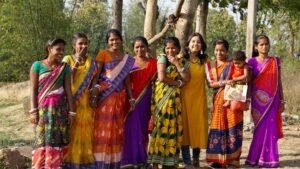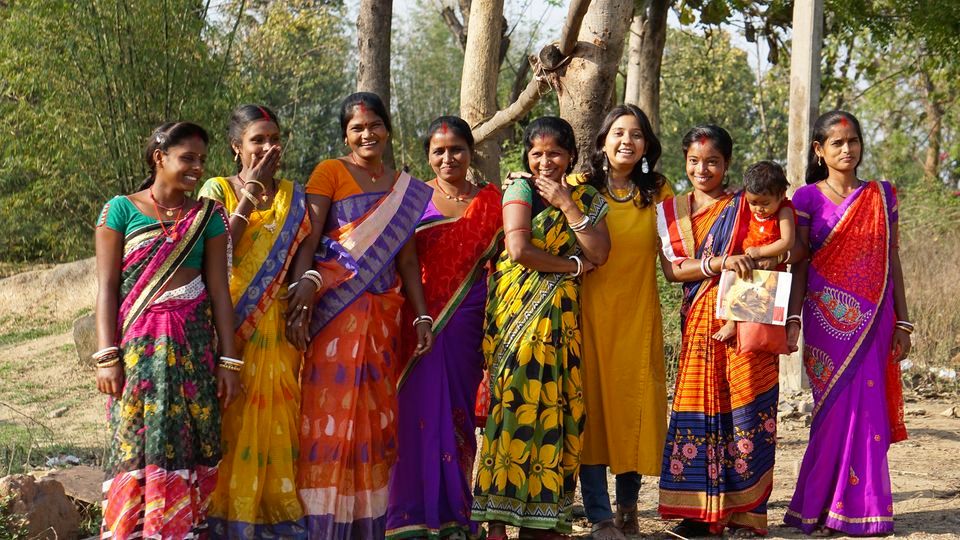 At Mohanpur, a small village a short drive away from Jamshedpur, is being scripted a quiet revival of
Read More »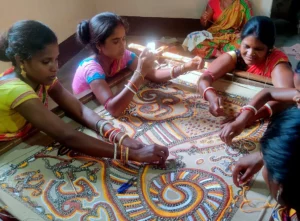 Jamshedpur: The 'ACT for Women' project at Mohanpur, a small village a short drive away from Jamshedpur, is
Read More »