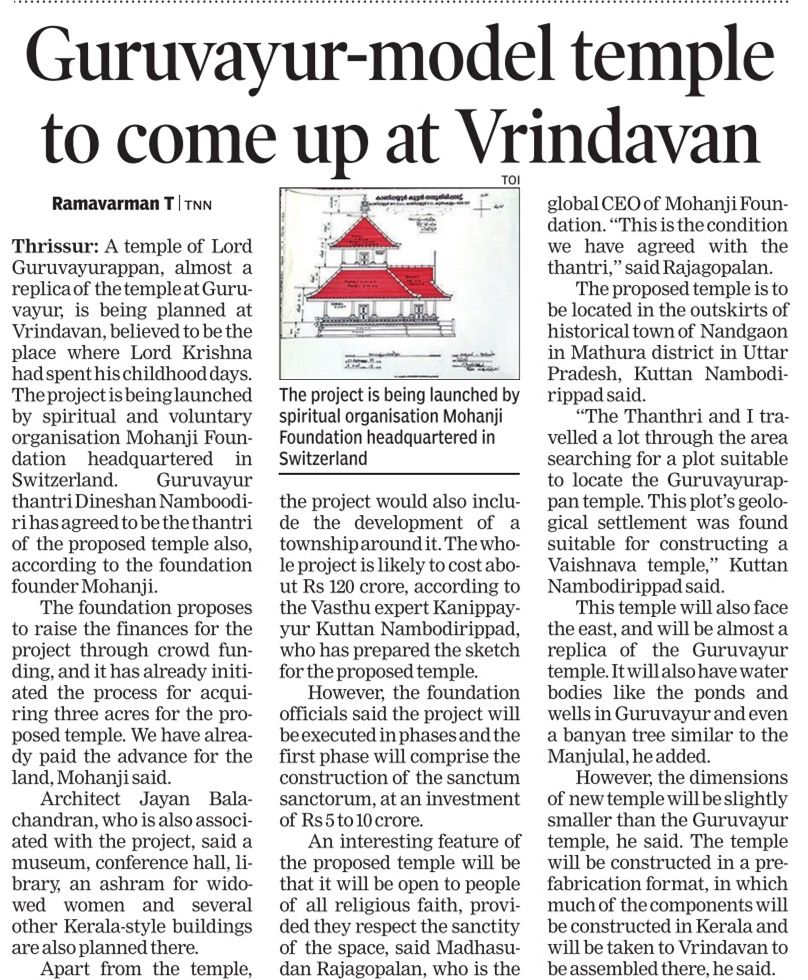 Guruvayur model Temple to come up at Vrindavan
News extract from an article published by The Times of India, Kochi Edition on "Guruvayur-model temple to come up at Vrindavan"
A temple of Lord Guruvayurappan, almost a replica of the temple of Guruvayur, is being planned at Vrindavan, believed to be the place where Lord Krishna had spent his childhood days. The project is being launched by the spiritual and voluntary organisation Mohanji Foundation head quartered in Switzerland. Guruvayur Thantri Dinesan Namboodiripad has agreed to be the thantri of the proposed temple also, according to the foundation founder Mohanji.
The foundation proposes to raise the finances for the project through crowd funding, and it has already initiated the process for acquiring three acres for the proposed temple. We have already paid the advance for the land, Mohanji said.
Architect Jayan Balachandran, who is also associated with the project, said a museum, conference hall, library, an ashram for widowed women and several other Kerala-style buildings are also planned there. Apart from the temple, the project would also include the development of a township around it. 
Original Article at The Times of India : Click Here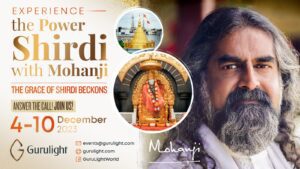 Overview Embark on a sacred pilgrimage to Shirdi with Mohanji, a journey that transcends mere physical travel. This
Read More »
During Spring and Summer, the Mohanji Foundation was as busy and active as ever. We opened new physical
Read More »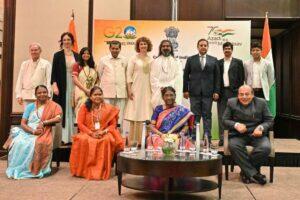 On 7 June 2023, Mohanji was invited to attend a Community Reception with the President of India, Smt
Read More »