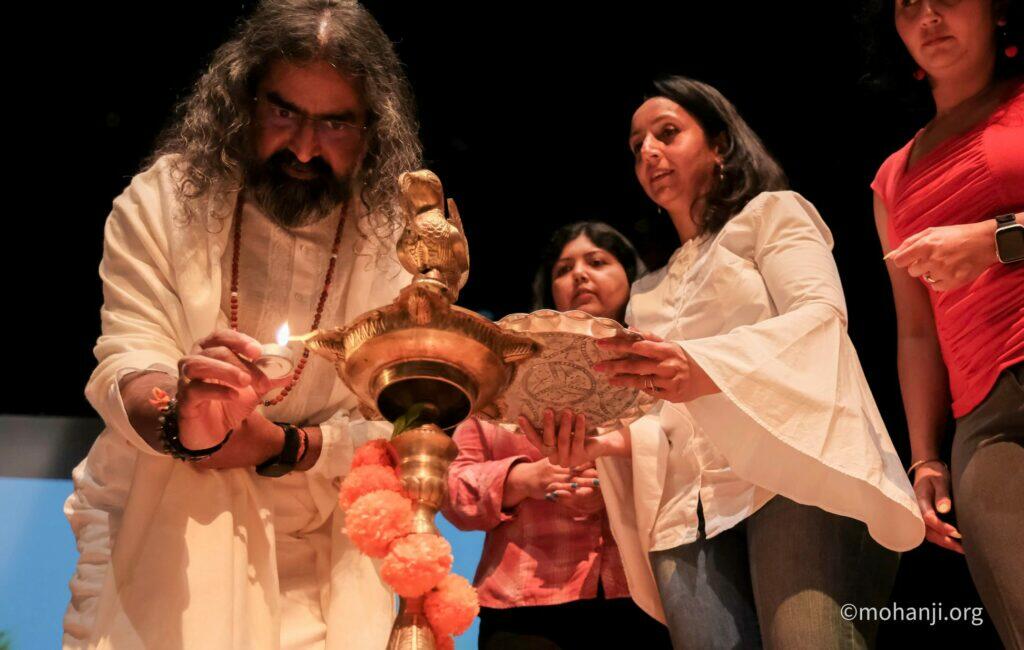 Mohanji Foundation Day Proclamation
16th April 2022, the City of Frisco, Texas proclaimed the day Mohanji Day. History was made this afternoon during the public program at Lebanon Trail High School, where Deputy Mayor Brian Livingston for Frisco, on behalf of the Mayor made this proclamation. It was further proclaimed by Texas State 
Representative Matt Shaheen
 and Collin County Commissioner 
Susan Fletcher,
 which acknowledges and confirms that the state, county and city will henceforth observe this day as Mohanji Day.
This historic moment was recognition and honor for the expansive humanitarian work which 
Mohanji
 , #MohanjiFoundation and the Global Platforms are conducting around the world, shifting mankind to kind humans.
The event was attended by all of the major representatives of the community service organizations, which included
Community Leader – Ram Majii
The afternoon commenced with a cultural program; a stunning #Bharatnatyam dance performance by Dancing Diva, led by Artistic Director, Suruchi Mathew. The host and compere Muthu Velan opened the program by sharing his own story of transformation since meeting Mohanji. Video presentations gave the audience a complete overview of the platforms, which Mohanji has founded over the past decade, since leaving his corporate life to pursue a life of selfless service.
Christopher Greenwood, from Mohanji's Personal Office, shared the vision of Mohanji Centres of Benevolence. These will be established as locations throughout the world, where people from all cultures, countries and creeds can enjoy and thrive in a space that facilitates their own inner exploration. A place where people can practice living the highest possibility of human life (kindness, compassion, selflessness, and unconditional love). This supported the Mohanji Dallas Team's aspiration of establishing a Center in the City of Dallas, Texas.
Mohanji Foundation USA President Ganesh Venkatachalam continued the presentation by sharing all the events which Mohanji has conducted since arriving in the USA in early April, such as the meeting between Mohanji and Taranjit Singh Sandhu, the #IndianAmbassador to the United States of America. His talk concluded with the importance of establishing our own space in America, where Mohanji retreats and events can take place 365 days a year.
The event continued with Mohanji giving a powerful talk to the audience, where he stressed the importance of one's responsibility to the communities and country that a person lives. He shared his belief that now it is important to consider our responsibilities more than our rights. He encouraged each person to think about their contributions to their communities, societies and themselves. This was a fitting message given the attendance of the major community leaders and dignitaries.
The Dallas team were thanked on behalf of Mohanji Foundation USA and Director Manu Gupta for the program concluded with a delicious dinner.
We extend our sincere thanks to all esteemed guests, families, volunteers, Dallas teams and staff at LTHS; and of course to Mohanji himself who makes it all possible.
We encourage everybody to join in our appreciation and celebration that 16th April will henceforth be observed as Mohanji Day in the State of Texas, Collin County, and the City of Frisco.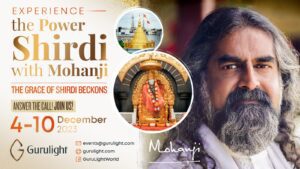 Overview Embark on a sacred pilgrimage to Shirdi with Mohanji, a journey that transcends mere physical travel. This
Read More »
During Spring and Summer, the Mohanji Foundation was as busy and active as ever. We opened new physical
Read More »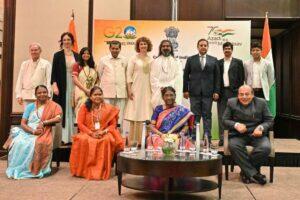 On 7 June 2023, Mohanji was invited to attend a Community Reception with the President of India, Smt
Read More »