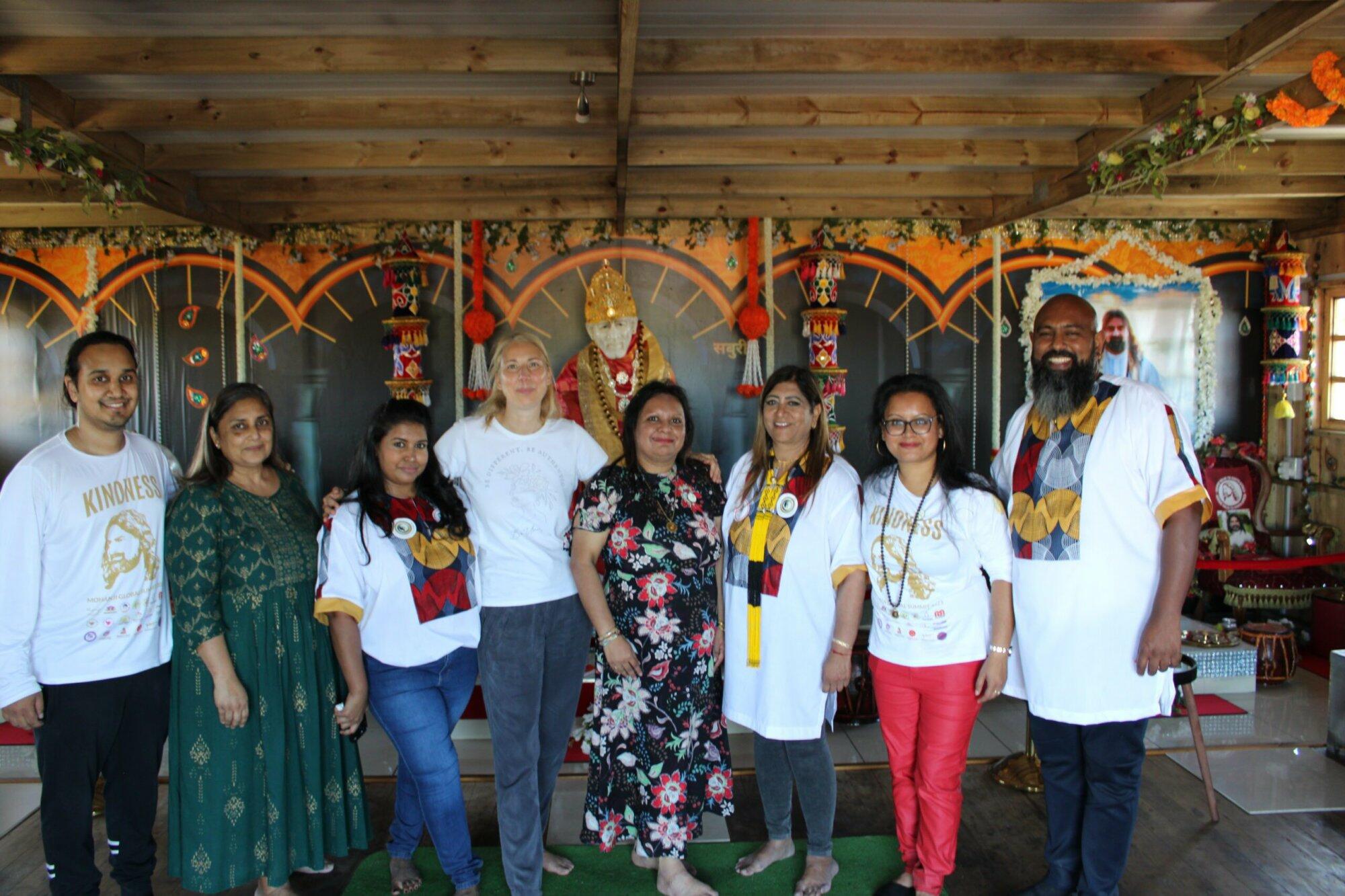 Mohanji Foundation South Africa MCB Earth Day
𝗠𝗼𝗵𝗮𝗻𝗷𝗶 𝗙𝗼𝘂𝗻𝗱𝗮𝘁𝗶𝗼𝗻 𝗦𝗼𝘂𝘁𝗵 𝗔𝗳𝗿𝗶𝗰𝗮 in collaboration with the 𝗣𝗿𝗶𝗻𝗰𝗲 𝗠𝗮𝗻𝗴𝗼𝘀𝘂𝘁𝗵𝘂 𝗕𝘂𝘁𝗵𝗲𝗹𝗲𝘇𝗶 𝗙𝗼𝘂𝗻𝗱𝗮𝘁𝗶𝗼𝗻 and the 𝗦𝗵𝗶𝗿𝗱𝗶 𝗦𝗮𝗶 𝗕𝗮𝗯𝗮 𝘁𝗲𝗺𝗽𝗹𝗲 (Mohanji Centre of Benevolence in South Africa) celebrated 𝗘𝗮𝗿𝘁𝗵 𝗗𝗮𝘆 at the temple in Nonoti, Stanger on Sunday 23 April.
It was an exquisite day as 𝗛𝗶𝘀 𝗘𝘅𝗰𝗲𝗹𝗹𝗲𝗻𝗰𝘆, 𝗣𝗿𝗶𝗻𝗰𝗲 𝗠𝗮𝗻𝗴𝗼𝘀𝘂𝘁𝗵𝘂 𝗕𝘂𝘁𝗵𝗲𝗹𝗲𝘇𝗶 commemorated this special event. The 𝗛𝗼𝗻𝗼𝘂𝗿𝗮𝗯𝗹𝗲 𝗩𝗙 𝗛𝗹𝗮𝗯𝗶𝘀𝗮, the 𝗛𝗼𝗻𝗼𝘂𝗿𝗮𝗯𝗹𝗲 𝗠𝗣 𝗠𝗿 𝗡𝗮𝗿𝗲𝗻𝗱 𝗦𝗶𝗻𝗴𝗵, the speaker of the house KwaDukuza, 𝗠𝘀. 𝗗𝗼𝗹𝗹𝘆 𝗚𝗼𝘃𝗲𝗻𝗱𝗲𝗿 and many other dignitaries also graced the event.
The program commenced with 𝗛𝗶𝘀 𝗘𝘅𝗰𝗲𝗹𝗹𝗲𝗻𝗰𝘆, 𝗣𝗿𝗶𝗻𝗰𝗲 𝗠𝗮𝗻𝗴𝗼𝘀𝘂𝘁𝗵𝘂 𝗕𝘂𝘁𝗵𝗲𝗹𝗲𝘇𝗶 visiting the Shirdi Sai Baba temple, followed by him delivering the key note address of the event which focussed on the importance of creating resilient and sustainable communities, whilst living in balance and harmony with the environment.
Mohanji South Africa was delighted that 𝗠𝗼𝗵𝗮𝗻𝗷𝗶 also took time from his schedule to grace the event live from India. Mohanji spoke about his vision for South Africa, the importance of adding value to the society and what more we can do for the world. He spoke about the importance of sustenance, in relation to clean water and the power of planting fruit trees.
𝗛𝗶𝘀 𝗘𝘅𝗰𝗲𝗹𝗹𝗲𝗻𝗰𝘆, 𝗣𝗿𝗶𝗻𝗰𝗲 𝗠𝗮𝗻𝗴𝗼𝘀𝘂𝘁𝗵𝘂 𝗕𝘂𝘁𝗵𝗲𝗹𝗲𝘇𝗶 addressed the audience and spoke about the importance of environmental awareness for positive change in one's life, and communities.
He said, "Earth Day is a way of raising awareness and enhancing activities that counteract the destruction, by changing the way we think and live… The act of planting trees is itself an act of faith and patience. The trees we are planting today will take time to bear fruit, but they are an investment in the wellbeing of this community."
He also expressed gratitude to Mohanji for the local and global work conducted for the betterment of society as both foundations are aligned by an underlying ethos and commitment to making positive change in lives of all who reside upon this beautiful planet, irrespective of colour, race, creed or religion.
𝗛𝗶𝘀 𝗘𝘅𝗰𝗲𝗹𝗹𝗲𝗻𝗰𝘆, 𝗣𝗿𝗶𝗻𝗰𝗲 𝗠𝗮𝗻𝗴𝗼𝘀𝘂𝘁𝗵𝘂 𝗕𝘂𝘁𝗵𝗲𝗹𝗲𝘇𝗶 also spoke in honour and respect of the charity activities by ACT Foundation. He expressed similarities of making a positive difference, through hardships and shared a personal life experience of losing his beloved daughter in a car accident when she was just 9-years-old.
He said, "I have been impressed by the benevolent work of the Mohanji Foundation, particularly through the Ammucare Charitable Trust which provides food to some of the most vulnerable families in this community."
In support of the temple and seva activities happening at the temple for the community, the 𝗣𝗿𝗶𝗻𝗰𝗲 𝗠𝗮𝗻𝗴𝗼𝘀𝘂𝘁𝗵𝘂 𝗕𝘂𝘁𝗵𝗲𝗹𝗲𝘇𝗶 𝗙𝗼𝘂𝗻𝗱𝗮𝘁𝗶𝗼𝗻 𝗱𝗼𝗻𝗮𝘁𝗲𝗱 𝟰 𝗝𝗼𝗷𝗼 𝘁𝗮𝗻𝗸𝘀 which will greatly support in providing water to the Mohanji Centre Of Benevolence and the broader community of semi-rural Nonoti.
𝗛𝗶𝘀 𝗘𝘅𝗰𝗲𝗹𝗹𝗲𝗻𝗰𝘆, 𝗣𝗿𝗶𝗻𝗰𝗲 𝗠𝗮𝗻𝗴𝗼𝘀𝘂𝘁𝗵𝘂 𝗕𝘂𝘁𝗵𝗲𝗹𝗲𝘇𝗶 commemorated this special event by "opening the tap" of the first JoJo tank that was installed at the site.
In honour of Earth Day and celebrating Mohanji's core teachings of adding value to earth, 𝟱𝟬 𝗖𝗶𝘁𝗿𝘂𝘀 𝗙𝗿𝘂𝗶𝘁 𝗧𝗿𝗲𝗲𝘀 were donated by the 𝗣𝗿𝗶𝗻𝗰𝗲 𝗠𝗮𝗻𝗴𝗼𝘀𝘂𝘁𝗵𝘂 𝗕𝘂𝘁𝗵𝗲𝗹𝗲𝘇𝗶 𝗙𝗼𝘂𝗻𝗱𝗮𝘁𝗶𝗼𝗻 and various trees were planted at specific spaces around the Mohanji Centre of Benevolence.
The day continued with expressions of love and togetherness and food seva was held for the community.
For any enquiries or information, contact 0828587805.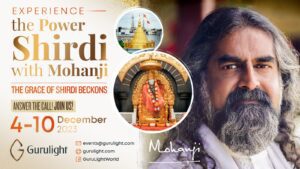 Overview Embark on a sacred pilgrimage to Shirdi with Mohanji, a journey that transcends mere physical travel. This
Read More »
During Spring and Summer, the Mohanji Foundation was as busy and active as ever. We opened new physical
Read More »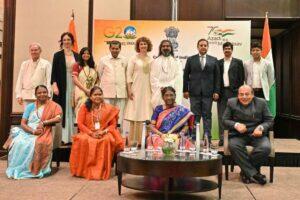 On 7 June 2023, Mohanji was invited to attend a Community Reception with the President of India, Smt
Read More »