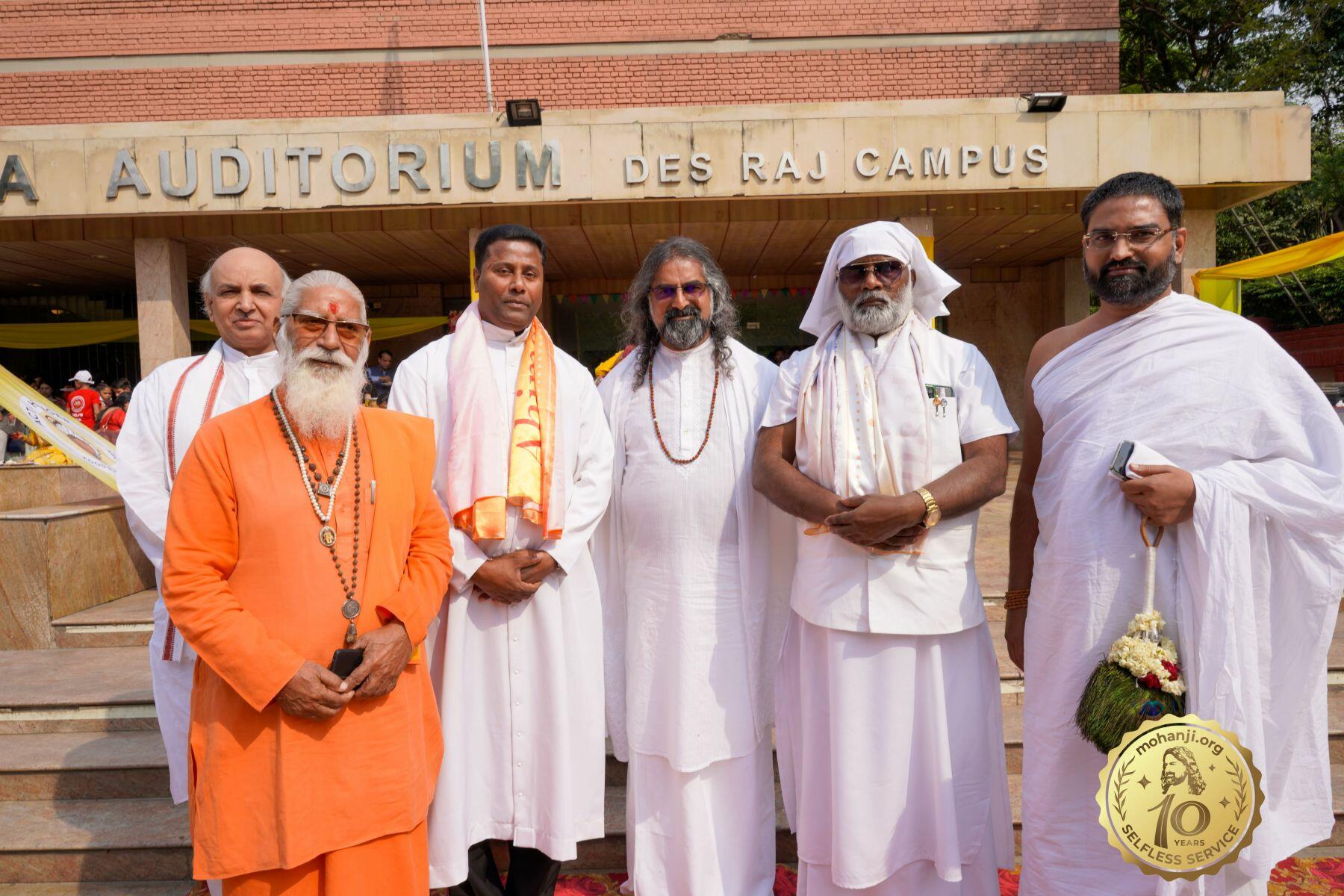 Mohanji Attends Nanhi Pari Ammu Annual Awards & Accolades (Ammucare Children's Annual Awards) 2023
The sun shone a little brighter today for the Delhi Mohanji family, children at the Mohanji Ka Aangan and the team at the MSDC (Mohanji Skill Development Centre) as Mohanji paid an auspicious visit during his time in India's capital.
The bright and beautiful morning of April 28, 2023, heralded the commencement of Nanhi Pari Ammu Annual Awards Function at Arya Auditorium, East of Kailash, organised by Mohanji Ka Aangan and Mohanji Skill Development Centre (MSDC). The event was graced by the presence of several eminent guests, including the Chief Guest, which of course was Mohanji, the founder and chairperson of Ammucare Charitable Trust. The Guests of Honour were Swami Goswami Sushilji Maharaj, spiritual guide and renowned choreographer; Ms Aparna Rajagopal, the founder of Beejom Farms, a sustainable enterprise promoting organic farming; and Mr R. K. Goel, a noted philanthropist and the Mahamantri of Ekta Seva Sadan and Ekta Gaushala at Vrindavan. Other esteemed guests in attendance included Acharya Yog Bhushan Ji, Shri Veer Singh Hitkari Ji Maharaj and Father Sebastian. Mr Saikrishna Rajagopal, the legal advisor for all Mohanji platforms; Lt. Col. Ashok Kini, founder of the Faith Foundation, and Mr Pande from the RSS (Rastriya Swayamsevak Sangha).
The event began with the super energetic entry of Mohanji amidst children dancing with the beats of dhol. As the day unfolded there were super rocking performances by the children of Aangan starting with Ganesha song, 'Nanhi Pari Ammu, Itti si hassi', and a Rajasthani folk dance by the Stitching and Tailoring team. The eminent guests spoke about various spiritual and other related topics. Mohanji spent ample time with the children clicking pictures and signing various items for them. Eventually the gala day came to a close with chants of "Jai Mohanji" and "We are love" being joyfully sounded by the children and others in attendance. It was truly a day to remember.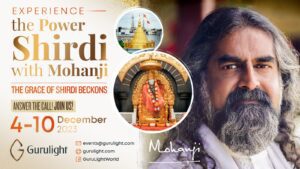 Overview Embark on a sacred pilgrimage to Shirdi with Mohanji, a journey that transcends mere physical travel. This
Read More »
During Spring and Summer, the Mohanji Foundation was as busy and active as ever. We opened new physical
Read More »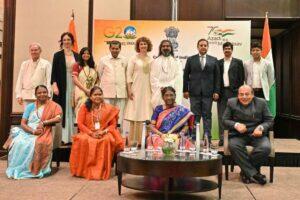 On 7 June 2023, Mohanji was invited to attend a Community Reception with the President of India, Smt
Read More »